Stadler to retrofit Deutsche Bahn vehicles with signalling equipment
Stadler have signed a contract to retrofit up to 80 DB Netz AG maintenance and track service vehicles with signalling equipment.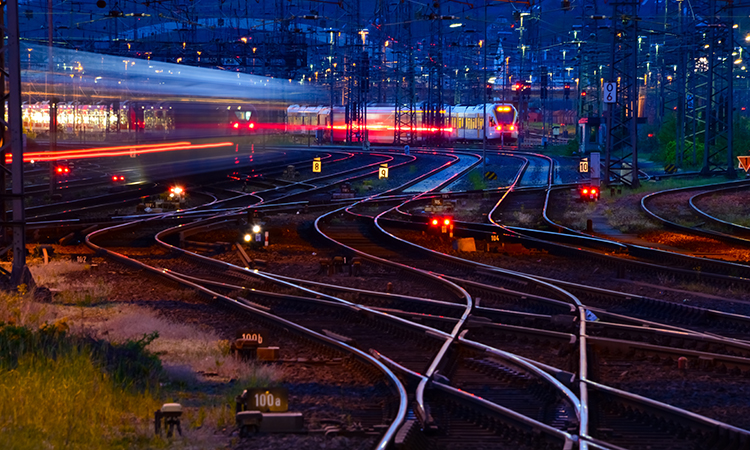 Stadler and DB Netz AG have signed a contract for retrofitting up to 80 maintenance and track service vehicles with the Stadler ETCS train control system GUARDIA (European Train Control System). The GUARDIA system will be used for the first time on a large scale in the maintenance sector at Deutsche Bahn.
The retrofitting project
Stadler won the Europe-wide tender for retrofitting its in-house developed train control solution GUARDIA (ETCS Baseline 3.6.0) in up to 80 special vehicles belonging to DB Netz AG. Initially, the system will be fitted into eight maintenance and track service vehicles of the series 711.1 and 741.X that will be in use on the DB Netz AG networks in Germany and Switzerland as of 2024. The order includes an option for up to a further 72 vehicles.
This retrofitting project is the second time that GUARDIA has been fitted into Deutsche Bahn vehicles: The DB Advanced Train Lab of the series BR 605 that was exhibited at the Innotrans 2022, and two locomotives of the type BR 185.2 were also fitted with GUARDIA during a pilot project.
This greatly increases the reliability and safety of those maintenance and track service vehicles that are fitted with this system because, in comparison to older ETCS versions, the ETCS Baseline 3.6.0 comes with additional operative functions. These lead to time savings and allow the vehicles to be used more efficiently.
The GUARDIA ETCS train control system is approved and is in use in several countries, for instance in the new FLIRT trains of the BLS AG in Switzerland as of 2021, and also in Germany, Poland, Hungary, Slovenia, and The Netherlands. The latest version Baseline 3.6.0 has already been approved for Germany and The Netherlands.
"We are very proud to be handling this future-oriented order for Deutsche Bahn," Marc Trippel, Head of the Signalling Division at Stadler, said. "This decision reflects the trust in Stadler's GUARDIA ETCS solution that was built during the pilot project. By retrofitting the infrastructure-relevant maintenance and track service vehicles, we are making an important contribution to digitalising the German rail network. We look forward to working with Deutsche Bahn."