VR FleetCare and SJ AB sign modernisation agreement
VR FleetCare and Swedish operator SJ AB have signed an agreement worth over €35 million to modernise the X40 train fleet.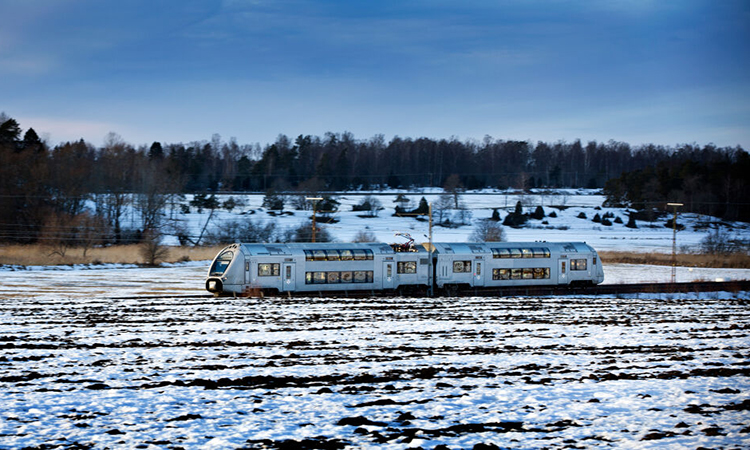 Credit: VR FleetCare
VR FleetCare and SJ AB, the Swedish railway operator, have signed an agreement to modernise the X40 train fleet, with the aim of extending fleet's life cycle and improving the travel comfort of customers. The agreement now signed, includes a comprehensive modernisation of the X40 fleet's 27 electric trains and an update of the passenger information system. The agreement is worth over €35 million.
"The agreement on rolling stock modernisation with SJ is a great opening for us in the Swedish rail fleet maintenance market," Otso Ikonen, CEO of VR FleetCare, said. "The project we won also demonstrates our capabilities and the success of our international growth strategy."
The planning and implementation of project will begin immediately and the last of the overhauled X40 series cars will be delivered to the customer in 2027. The work will be carried out in Finland at VR FleetCare's Oulu depot's project centre and at the Pieksämäki workshop.
The X40, manufactured by Alstom, is SJ's three-car, two-floor electric multiple unit. The trains were commissioned in 2004–2008. The aim is to carry out a comprehensive renovation of the interior and exterior of the rolling stock, including a modification to the layout of the passenger compartment, the replacement of the seats and lighting, and the modernisation of the passenger information system. The trains' surfaces will also be treated and painted according to the customer's brand.
VR FleetCare's maintenance units already have a good framework for rolling stock projects, but new solutions are needed for the surface treatment of rolling stock and the transfer of foreign rolling stock on the Finnish railway network. Investments will be made in a modern preparation facility for the Oulu depot's maintenance hall at the earliest opportunity. In addition, the new transfer adapter bogies to be acquired, which will be suitable for the Finnish track gauge, will ease up the transfer of rolling stock to maintenance units.