Faster trains approved for Amtrak's Chicago-St. Louis route
Amtrak and the Illinois Department of Transportation have issued a safety warning after receiving approval for maximum train speeds up to 110mph for most of the Chicago-St. Louis corridor.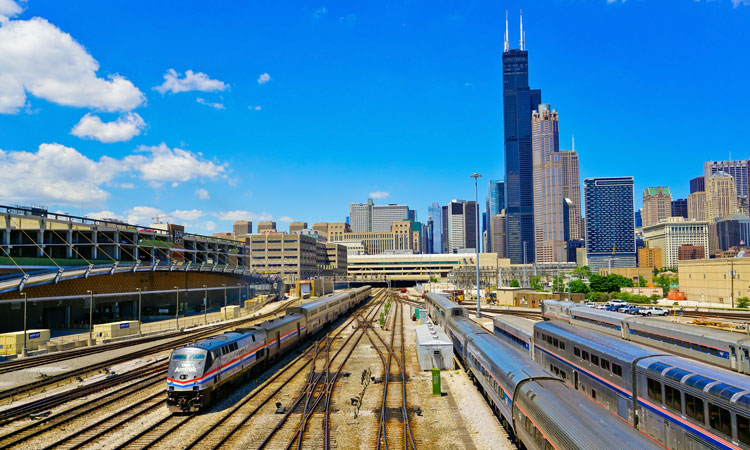 The Illinois Department of Transportation (IDOT) and Amtrak have received federal approval for maximum speeds up to 110mph for most of the Chicago to St. Louis corridor, primarily between the Amtrak stations in Joliet and Alton.
The higher speeds will help establish shorter schedules for the four Amtrak Lincoln Service round-trips and the Texas Eagle.
John Oimoen, IDOT Deputy Director – Rail, commented: "Trains will continue to operate at 110mph for several weeks without a change in schedule to ensure everything on the system is running properly and to monitor the actual travel time between stations."
Until now, 90mph has been the maximum authorised speed on the tracks owned by Union Pacific Railroad. Amtrak operates Lincoln Service and other trains under a contract with IDOT.
Stay safe around railroad tracks
With the changes in speed, Amtrak are warning motorists, pedestrians, and cyclists that they should always use caution on this important rail corridor, as trains are faster than they can appear and are quieter than ever.
Special equipment, installed as part of IDOT's Chicago to St. Louis High Speed Rail Project, monitors the trains and traffic control systems, alerting the train crews of any potential problems. Additional warning signs and fencing have also been installed in select areas to encourage safety and deter trespassing.
Justin Meko, Amtrak Vice President of Operational Safety, said: "Amtrak, IDOT and the Illinois Commerce Commission work with Operation Lifesaver, an industry-sponsored campaign that educates persons of all ages on how to stay safe around railroad tracks. Now is a great time for schools, companies, and other groups to schedule safety presentations."