Morson Training partner with Network Rail to tackle skills shortages and futureproof industry
Morson Training have become strategic partner to Network Rail in a four-year commitment to train and upskill personnel.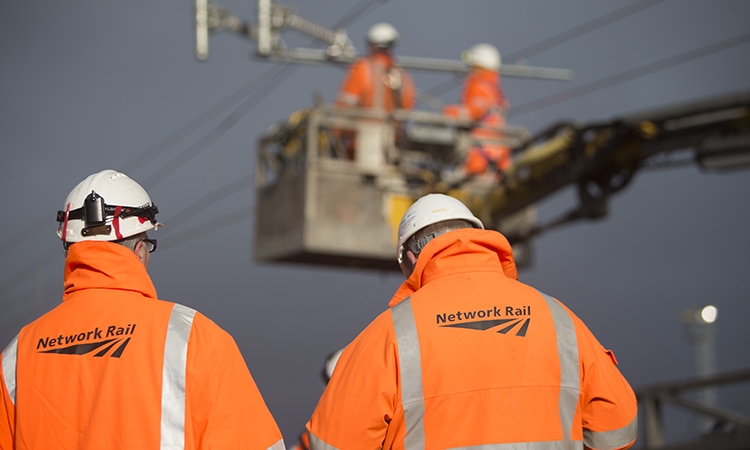 Credit: Network Rail
Morson Training, the award-winning learning and development division of the Morson Group, has become Network Rail's key strategic partner for training delivery as they have been appointed as Master vendor for track safety, first aid, working at height and portable transportable and mobile plant (PTMP) equipment.
The four-year commitment, with the potential of a further four-year extension, is one of the biggest contracts of its kind in the rail industry and signifies a renewed effort to meet the UK's increasing rail infrastructure demands through the training and upskilling of Network Rail personnel nationwide at all stages of their career, including those on track and office-based colleagues.
A City & Guilds and National Skills Academy for Rail report, published in 2019, highlighted the urgent need to address the industry's skills shortage, predicting that up to 120,000 additional people will be required by 2030, with demand for skills reaching its peak in or around 2025.  
As the UK rail sector's first and only 'Platinum' awarded training provider, Morson Training is well-placed to address the scarcity of fully trained operatives, while the Morson Group is already widely recognised for working with its clients to build diverse, long-term infrastructure talent pipelines.
The partnership with Network Rail also heralds the launch of the first ever national rail training and assessment academy. Designed to facilitate pathways into the exciting world of training and assurance, the Morson Training Academy will increase the bench strength of the training provision in the industry and futureproof the sector.
The training facility is a further example of Morson Group's commitment to future proofing skills and the desire to support large scale infrastructure projects by delivering effective, on the ground training and education. Especially given the news that the National College for Advanced Transport and Infrastructure will close in July.
"This partnership represents a step change in Network Rail's training procurement practice, meaning all suppliers delivering track safety, working at height, portable plant and first aid training will now need to work with Morson Training to deliver into Network Rail," Guy Wilmshurst-Smith, Network Rail's Head of Training, said. "As the demand for training across Network Rail grows, working in tandem with Morson Training delivers a streamlined approach which will drive quality and collaboration and at the same time allow training suppliers up and down the country to get involved. We're excited by the prospects and look forward to seeing the benefits and opportunities that implementing this training structure is sure to bring."
"We're proud to have worked with Network Rail for several years now," Matthew Leavis, Group Training Director at Morson Training, said. "They have always been committed to developing their team and we look forward to combining our expertise and resources to further improve their training capabilities."