California High-Speed Rail Authority closer to buying first trainsets
California High-Speed Rail Authority's Board of Directors have approved the release of a RFG for the United States' first 220mph electrified high-speed trainsets.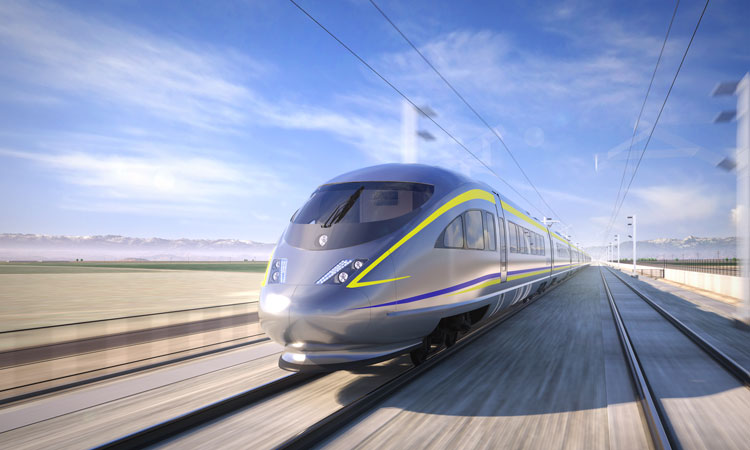 Credit: hsr.ca.gov
The California High-Speed Rail Authority's Board of Directors took a major step toward bringing high-speed rail service to California by approving the release of a Request for Qualifications (RFQ) to industry for the nation's first 220mph electrified high-speed trainsets.
This action is the first part of a two-step procurement process. CHSRA anticipates getting Statements of Qualifications (SOQs) from prospective trainset manufacturers in November 2023.​ Once received, CHSRA will evaluate the SOQs and create a shortlist of qualified teams capable of delivering high-speed trainsets​ and release a Request for Proposal in the first quarter of 2024 to qualified teams.
"Our action today allows us to deliver on our commitment to meet our federal grant timelines to start testing," Tom Richards, Board Chair, said. "This is an important milestone for us to deliver high-speed rail service in the Central Valley and eventually into Northern and Southern California."
This trainset procurement process will allow CHSRA to:
Procure six trainsets capable of operating at 220mph and tested up to 242mph
Receive two prototypes in 2028 to support static/dynamic testing and trial running
Receive an additional four trainsets by the end of 2030 to support revenue operations on the 171-mile Merced to Bakersfield section.
"These trainsets ensure that we are procuring the latest generation of high-speed trains for this first-in-the-nation project," Brian Kelly, CEO for CHSRA, said. "We look forward to working with members of the industry as we strive to develop a market for high-speed trains in the United States."
The scope of work for the contract is anticipated to include:
The design, manufacturing, storage (before conditional acceptance), integration, testing and commissioning of the trainsets
Maintenance of each trainset for 30 years and provision of all spares (i.e., interchangeable parts of a trainset) for such trainsets
The provision, testing, commissioning, maintenance and update of the driving simulator; development and provision of design criteria to inform interfaces with the facilities, track, and systems
Participating in the testing and commissioning of the facilities, track, systems and stations; the development and provision of information as required to support the certification and subsequent commissioning of the trainsets
The operation and maintenance of the Heavy Maintenance Facility, Light Maintenance Facility and Trainset Certification Facility (to be built by others).
Since the start of construction, CHSRA has created more than 11,000 construction jobs, a majority going to residents from the Central Valley. CHSRA has begun work to extend the 119 miles under construction to 171 miles of future electrified high-speed rail from Merced to Bakersfield. There are more than 30 active construction sites in California's Central Valley, with CHSRA having environmentally cleared 422 miles of the high-speed rail program from the Bay Area to the Los Angeles Basin.