Images: East Coast Digital Programme progressing with further upgrade work
The East Coast Digital Programme is one step closer due to recent digital upgrade work between Hertfordshire and Peterborough.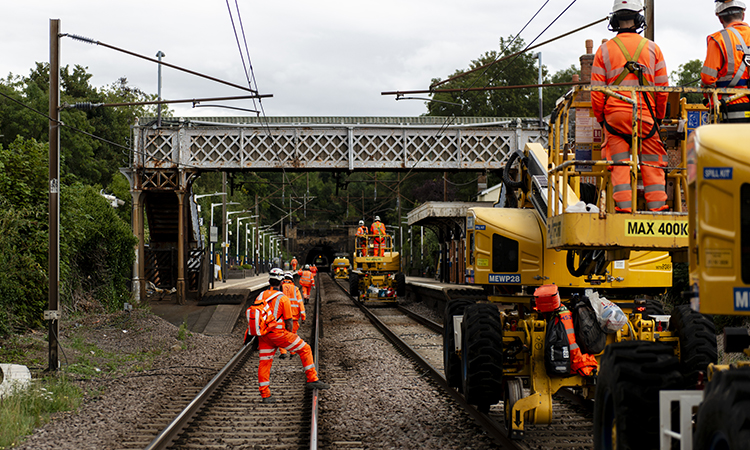 Credit: Network Rail
Billion-pound plans to enhance rail travel to and from London have progressed further with digital upgrade work that took place over a three-day period. The East Coast Digital Programme (ECDP) will result in a more reliable railway thanks to digital signalling being introduced. Signalling information will be fed directly to a screen in the train driver's cab, replacing traditional lineside signals.
On 27 August, new technology was installed between Welwyn Garden City and Hitchin in Hertfordshire in preparation for digital signalling. This includes new equipment to detect the location of trains and enable constant communication between trains and signalling control.
Peterborough's power signal box has also been closed, with local signalling control having now moved to the new Service Delivery Centre (SDC) in York's modern Rail Operating Centre, allowing for trains to move more efficiently across junctions and to reduce delays. The SDC will bring operations and signalling staff together in the same room, boosting collaboration and helping manage incidents more readily.
"The work done in Hertfordshire and Peterborough provides another step forward to a digital East Coast railway that is more reliable and greener," Ricky Barsby, Network Rail's Head of Access and Integration for East Coast Digital Programme, said. "I thank passengers for their patience while we carried out this important work over a Bank Holiday weekend."