Caltrain celebrates electrification project milestone
Caltrain, Balfour Beatty and PG&E are celebrating a major electrification milestone with the energisation of the second Traction Power Substation.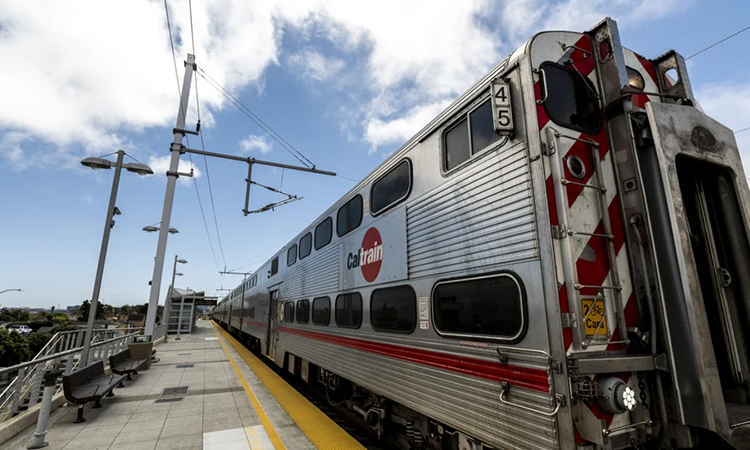 Credit: Caltrain
For the first time, the Caltrain Traction Power Substation in South San Francisco, constructed by Balfour Beatty and its industry partners, was energised with power from Pacific Gas and Electric Company (PG&E). This milestone achievement in the Caltrain Electrification Project signifies major progress in expanding Caltrain's ability to test and run electric trains along the corridor. 
"Energisation of the second traction power substation is a momentous milestone for the Caltrain Electrification Project and continues to keep us on track for launch of Electrified service in fall of 2024," Michelle Bouchard, Caltrain Executive Director, said. "Soon we be able to test electric trains along our entire corridor and we are excited to deliver a world-class system for the public."
"We're so proud for the opportunity to work with Caltrain in delivering clean, modern, electrified transit service to San Jose, San Francisco and all our hometowns in between," Sandra Cullings, Senior Director, PG&E Projects and Construction, said. "I'm grateful for all the work by my PG&E coworkers who are playing a part in helping Caltrain eliminate diesel emissions, reduce traffic and improve public transit for the Bay Area."
"We are proud to provide the infrastructure that powers progress on the Caltrain Electrification Project," Mark Konchar, Balfour Beatty US Civils President, said. "This milestone is attributed to the joint efforts of Balfour Beatty, PG&E and Caltrain's ongoing commitment to collaboration. We look forward to continuing our vital work on the corridor, including the delivery of the Overhead Catenary System, to help our client provide a reliable, safe and sustainable commuter rail service in the area."
Caltrain's substation in South San Francisco is also one of two main traction power substations along the Caltrain corridor, in addition to the San Jose location which was energised August 2022. Together, with eight other smaller facilities along the corridor, power substations provide, distribute, and regulate electricity to the overhead wires which will power Caltrain's new high-performance electric trains.
Caltrain, PG&E and Balfour Beatty's work to complete the energisation was substantial and needed to be safely conducted while maintaining reliable service to more than 20,000 customers also served by the existing infrastructure.
The infrastructure upgrades include:
Construction of two, double-circuit 115 kV transmission connections from the East Grand Substation in South San Francisco and the FMC Substation in San Jose to Caltrain traction power stations in those communities
Rebuilt the East Grand and FMC substations that enabled PG&E to support Caltrain's request for redundant transmission feeds
Additional upgrades to three PG&E and two third-party remote end substations.
The electrification of the Caltrain system will deliver major benefits to the communities that it serves. Electrification will reduce Caltrain's greenhouse gas emissions and eliminate the particulate matter caused by the aging diesel engines. Engine noise created by the trains will also be reduced. 
Services will become both more frequent and more comfortable as state-of-the-art electric trains replace the 30-year-old diesel fleet. Caltrain electrification has also created thousands of jobs locally and throughout the country, both to electrify the corridor and to assemble the new trains. The infrastructure that is being installed will be compatible with future high-speed rail on the corridor.