Southern announces capital funding preferred supplier
UK train operator Southern has recently announced Porterbrook Leasing as its preferred supplier to provide capital funding for the new Class 387/1 vehicles as provided under the contract with Bombardier Transportation UK Limited as entered into in July 2013…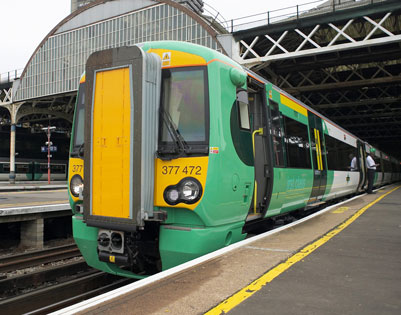 Production of the new trains, which will operate initially on Thameslink routes from January 2015
UK train operator Southern has recently announced Porterbrook Leasing as its preferred supplier to provide capital funding for the new Class 387/1 vehicles as provided under the contract with Bombardier Transportation UK Limited as entered into in July 2013. 
Production of the new trains, which will operate initially on Thameslink routes from January 2015, has already begun. 
The initial rolling stock order is worth £172 million for 116 vehicles and will begin to be delivered to Southern later in 2014.
Southern announced there would be a financial competition to provide the capital funding for the trains at the time the order was made in July 2013.
Southern's Fleet Director, Gerry McFadden said: "We're delighted to announce Porterbrook as our preferred supplier. Following a competitive procurement process, we found that its bid met our criteria and we look forward to working with them to deliver the new trains which will transform the travelling experience for many Thameslink passengers."
Porterbrook's Commercial Director, Keith Howard said: "We will be working towards completion of the purchase of these new trains in the next few weeks which will be a further addition to our fleet of Electrostar vehicles. We welcome this investment opportunity and hope that there will be more to come for new and existing rolling stock over the coming years."
Related organisations
Related people