Dutch State Railways signs contract for 58 Stadler FLIRT trains
Dutch State Railways (NS) has placed an order with Stadler Rail to provide 58 FLIRT trains for delivery at the end of 2016. The EUR 280 million order will be distributed across the NS commuter and regional transport systems nationwide and is designed to deliver within a rapid timeframe. The order of Stadler FLIRT trains […]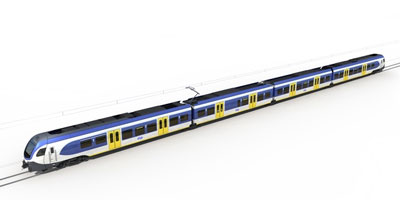 Dutch State Railways (NS) has placed an order with Stadler Rail to provide 58 FLIRT trains for delivery at the end of 2016.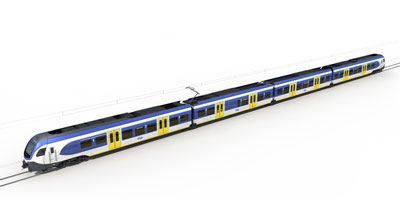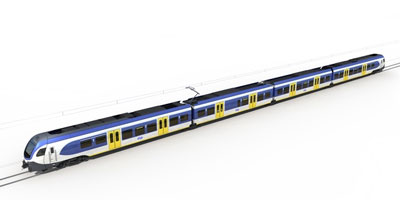 The EUR 280 million order will be distributed across the NS commuter and regional transport systems nationwide and is designed to deliver within a rapid timeframe.
The order of Stadler FLIRT trains comprises of 33 three-carriage and 25 four-carriage trains. Each train is built from lightweight aluminium reducing energy consumption and cost. The FLIRT train is also prepared for the modern European Train Control System (ETCS) and installed with the latest crash fronts ensuring passenger safety in the event of a collision.
The four-carriage trains are equipped with 32 seats in first class, 170 seats in second class, 12 tip-up seats and 26 handholds; the three-carriage trains have 32 seats in first class, 114 in second class, 12 tip-up seats and 20 handrails. The trains have a maximum speed of 160 km/h.
Peter Spuhler, owner and CEO of Stadler Rail Group commented on the Dutch State Railway acquisition: "This order increases the number of FLIRT trains sold to 1,094. Stadler Rail has processed a high number of orders from its bases in Switzerland in recent years. This includes, for example, the order for 50 FLIRT trains from Norwegian State Railways (NSB)."
Related organisations
Related regions