TfL and Network Rail move a step closer to 'One Industry One Card' vision
Network Rail and Transport for London (TfL) have signed an agreement to extend the use of Sentinel helping to create the 'One Industry One Card' vision. Network Rail introduced Sentinel in 2013 to improve workforce safety.  The system uses the latest smartcard and database technology to manage and maintain individual workers' competence, medical records and […]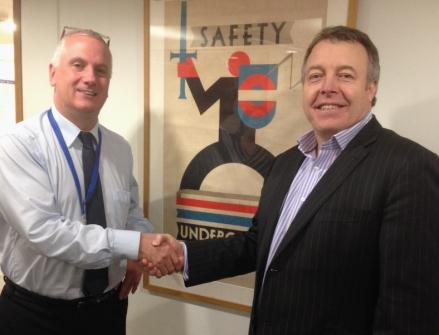 Network Rail and Transport for London (TfL) have signed an agreement to extend the use of Sentinel helping to create the 'One Industry One Card' vision.
Network Rail introduced Sentinel in 2013 to improve workforce safety.  The system uses the latest smartcard and database technology to manage and maintain individual workers' competence, medical records and authority to work. The TfL LU LUCAS smartcard will gradually be phased out to create a joined up approach.
The Sentinel service operates through an easy-to-navigate mobile application which is available on all smart phone devices. A built-in QR code scanner records the data of registered users from their cards at the point of entering a worksite.
TfL Programme Director of Infrastructure, George McInulty, says "We often use the same suppliers as Network Rail so it is sensible and safer to have the same processes and standards wherever we can, so they don't have to switch between the two. Joining Network Rail in the use of the Sentinel ID card is a fantastic example of where we can come together to make our industry a safer and more joined up place to be."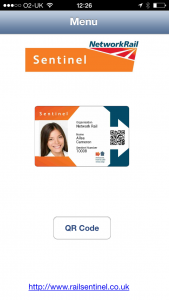 There are currently 96,000 active Sentinel cardholders and this collaboration with TfL extends access to over 33,000 additional rail workers, which will increase over time as other parts of TfL adopt the smartcard.
Related topics
Related organisations