TfL awards London Overground train contract to Bombardier
Transport for London (TfL) has awarded a £260 million contract to Bombardier Transportation for the supply of new London Overground trains serving East and North East London…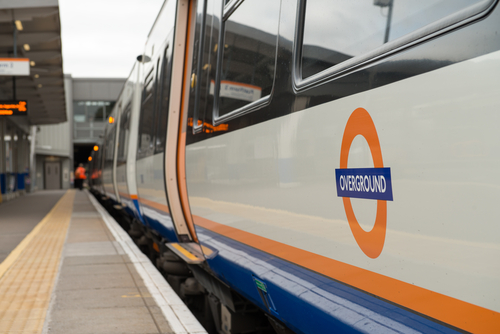 Bombardier will supply 45 new air-conditioned trains due for delivery in 2018. The fleet will serve West Anglia routes from Barking to Gospel Oak and Romford to Upminster.  In total 31 new trains will replace the existing Class 315 and Class 317 trains currently in service.
The Gospel Oak to Barking line, already part of London Overground, is currently being electrified by Network Rail and due for completion in 2017. The order will supply 8 new four-carriage trains to run on the route after the work has been completed.  An additional 6 trains will bolster services on other Overground routes
With delivery in 2018, the existing 30 year old fleet will receive a £2 million investment to replace defective doors that often cause delays and deploy additional engineers to ensure repairs are carried out quickly and efficiently.
Mayor of London, Boris Johnson MP, said: "This brand new fleet of trains will enable London Overground to carry a growing number of passengers more reliably and speedily than ever. The award of this contract is good news not just for London Overground customers but for UK plc as well. By investing in new trains here in the Capital TfL is helping to support jobs and skills in Derby and right across the country."
Mike Brown MVO, Managing Director of London Rail, said: "These 45 new trains will significantly improve the comfort, reliability and overall quality of train services for our customers. Some of the trains we have inherited along the West Anglia route are over 30 years old and have not been in use for some time.  We're now working hard to overhaul these trains to make them more reliable until the new trains come into service from 2018.
"Ordering new trains for the Gospel Oak to Barking line and West Anglia route together, as well as including a provision to order more trains should passenger demand warrant additional capacity, ensures that we get best value for money for our customers."
The new fleet, built in Derby, will benefit from walk-through carriages, air-conditioning and improved accessibility.