Crossrail welcomes 465 metre long concreting train
Crossrail have announced the arrival of a 465 metre long concreting train to enable tracks to be laid in the next project phase. The concreting train has been refurbished and brought to the UK from France via the Channel Tunnel. Once fully assembled the train extends to the length of four football pitches and is […]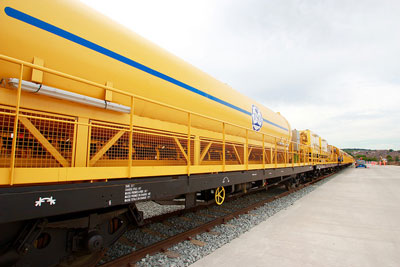 Crossrail have announced the arrival of a 465 metre long concreting train to enable tracks to be laid in the next project phase.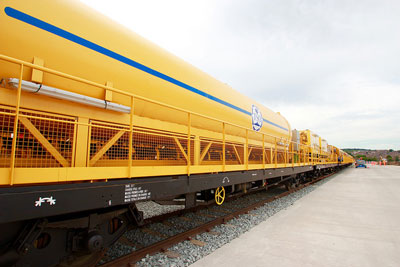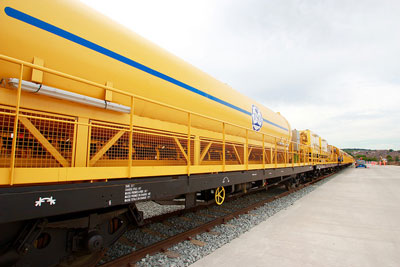 The concreting train has been refurbished and brought to the UK from France via the Channel Tunnel. Once fully assembled the train extends to the length of four football pitches and is said to be a self-contained concrete batching factory on wheels.
The recent arrival of the train at the Plumstead railhead in southeast London marks the next major stage in the project following the end of tunnelling. The train will be used to put down concrete in order to fit-out of Crossrail's standard track slab along the route from Plumstead. The concreting train will begin service next month.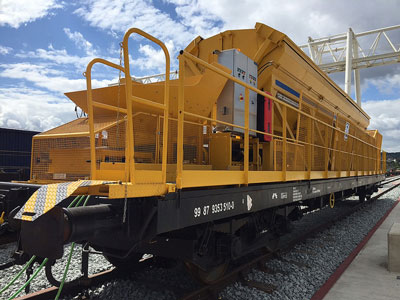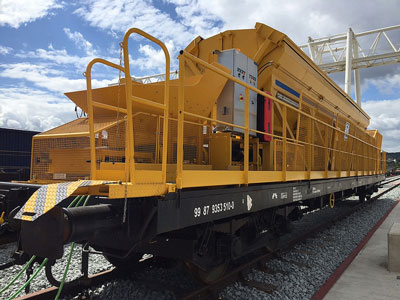 Simon Wright, Crossrail Programme Director said: "Crossrail is being delivered on time and within budget. Following the completion of Crossrail's 26-mile tunnelling marathon, our focus has shifted to the fit-out of the tunnels and stations.  The arrival of the concreting train at Plumstead – the logistical nerve centre for this phase of Crossrail's delivery – will bring us another step towards the completion of this major new railway for London and the South East."
Related topics
Related organisations