Newly created West Anglia Taskforce to champion rail improvements
The Mayor of London has welcomed the creation of the West Anglia Taskforce to support the case for vital rail improvements between the capital, Cambridge and Stansted. The West Anglia Taskforce held its first meeting at the House of Commons on 10 September, following an announcement earlier this year as part of the Chancellor and […]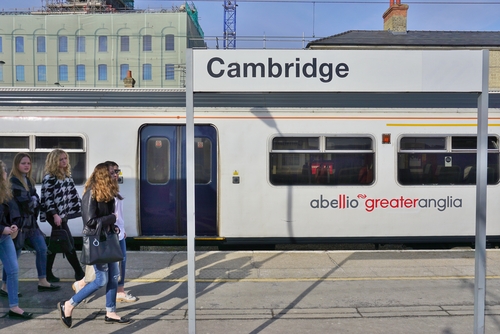 The Mayor of London has welcomed the creation of the West Anglia Taskforce to support the case for vital rail improvements between the capital, Cambridge and Stansted.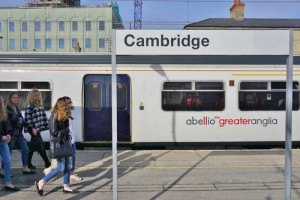 The West Anglia Taskforce held its first meeting at the House of Commons on 10 September, following an announcement earlier this year as part of the Chancellor and the Mayor's long term economic plan for London.
Chaired by Saffron Walden MP Sir Alan Haselhurst, the West Anglia Taskforce will build on case-making already presented by Transport for London (TfL) and the London Stansted Cambridge Consortium (LSCC) and submitted to Network Rail in June.
The Taskforce will assess how rail connections to Stansted and Cambridge from Liverpool Street and Stratford can be improved. It is hoped any outcome will help spur delivery of thousands of new homes and jobs and stimulate investment and development.
It is hoped introducing a further two tracks on the West Anglia Main Line (WAML) between Coppermill Junction (just South of Tottenham Hale) and Broxbourne Junction, will deliver an additional four trains per hour to some stops, increasing capacity on some parts of the corridor by 50 per cent and taking up to seven minutes off journey times from Cambridge to London, as well as improving the resilience and reliability of the route. The taskforce will also lead the path to a possible Crossrail 2.
The Mayor of London, Boris Johnson MP, said: "We know that substantial investment into the West Anglia Main Line has great potential to unleash economic growth in London and beyond. Four-tracking of this line will also be a hugely important precursor to the delivery of Crossrail 2, allowing us to reap many of the benefits that this brand new railway will bring much more quickly. With faster journey times, thousands of new homes and jobs, as well as better connections between London, Stansted and Cambridge – it's a no-brainer. The West Anglia Taskforce is now set to champion that argument and build the business case for a project that has clear benefits for London and for UK plc."
Rail Minister Claire Perry added: "We have ambitious plans for East Anglia's rail network as part of our long-term economic plan, and the West Anglia Main Line is a key part of that. I'm pleased that a taskforce is looking at the long term potential to make journeys better for rail customers on the line and I look forward to hearing its findings in due course."
Sir Alan Haselhurst MP said: "I am very pleased to have been given a key role in the West Anglia Taskforce and I look forward to working with everyone who is on-board. At last there is to be a focused in-depth study of a key transport corridor serving a major growth area of the country."