Transport Secretary views progress on Crossrail construction
Secretary of State for Transport, Patrick McLoughlin, has visited southeast London to view progress made on the construction of Crossrail at three stations. On 03 November 2015, Transport Secretary, Patrick McLoughlin, viewed progress made at Canary Wharf, Woolwich and Abbey Wood Crossrail stations which when complete will provide a link to Heathrow in just 40 […]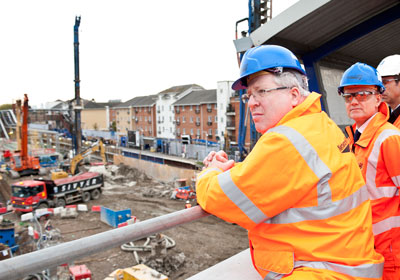 Secretary of State for Transport, Patrick McLoughlin, has visited southeast London to view progress made on the construction of Crossrail at three stations.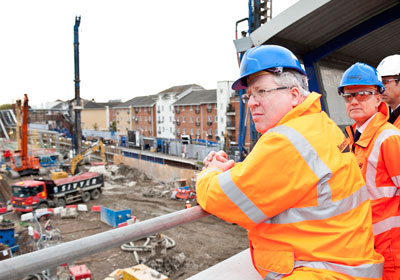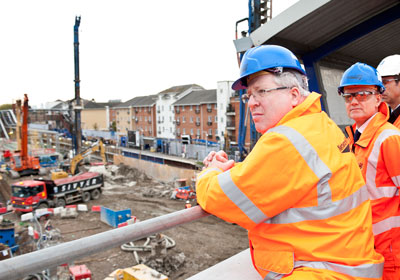 On 03 November 2015, Transport Secretary, Patrick McLoughlin, viewed progress made at Canary Wharf, Woolwich and Abbey Wood Crossrail stations which when complete will provide a link to Heathrow in just 40 minutes. In addition, the 11 minutes route from Abbey Wood to Canary Wharf will improve connectivity between southeast London and one of the capital's key employment areas.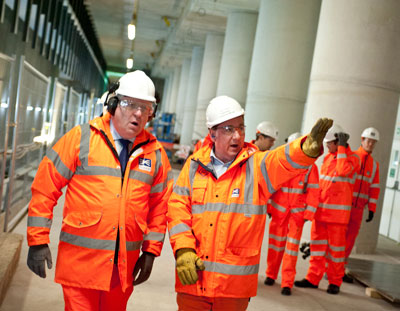 Mr McLoughlin viewed Canary Wharf station and its recently completed ticket hall and platforms, and current preparations taking place for the installation of systems needed to operate the station from 2018.
"The progress that Crossrail is making is truly impressive"
Mr McLoughlin then travelled to Woolwich to view the significant regeneration taking place in the area, including the first of a thousand new homes which are now under construction above the Crossrail station. In the station itself, the 250m long platforms, lift shafts, and floor slabs are nearing structural completion. From early next year, the fit-out of the station will begin, including escalators, wall cladding and electrical systems, to turn the structure into a fully operating station.
The final stop on the trip was Abbey Wood where Network Rail has recently started to build the new station. The foundations of the station are currently being installed and the building will soon become visible above ground for the first time. The station, which will be built over two new dedicated Crossrail tracks and those used by North Kent services, will open at the end of 2017.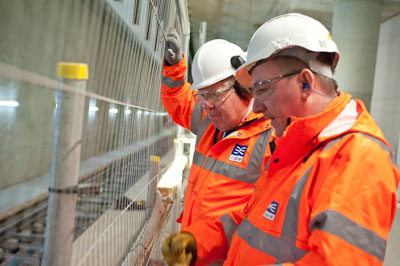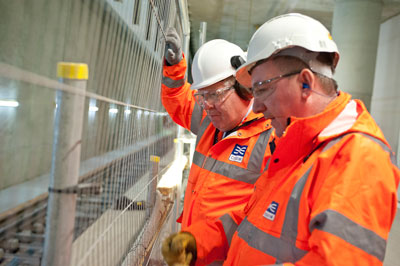 Transport Secretary Patrick McLoughlin said: "The progress that Crossrail is making is truly impressive, and it is great to see how the project will not only provide better journeys for passengers across London but will also support massive regeneration in the surrounding areas. Rapid transport links to the City and the West End will unlock investment and jobs, supporting further economic growth and local development.
"Crossrail is proof that our plan to build a rail network fit for the 21st Century is firmly on track."
Related topics
Related organisations