First test train operated by ETCS runs on Thameslink route
A test train has for the first time operated under control of the ETCS (European Train Control System) marking six years of development work by the Thameslink Programme. Over the course of two weekends, Network Rail carried out a test runs on the new Thameslink route in London using ETCS with cab signalling. It is […]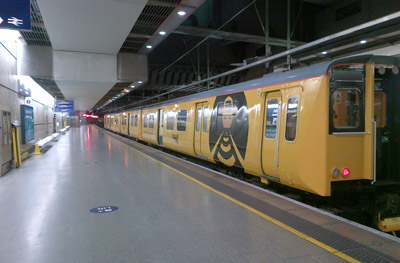 A test train has for the first time operated under control of the ETCS (European Train Control System) marking six years of development work by the Thameslink Programme.
Over the course of two weekends, Network Rail carried out a test runs on the new Thameslink route in London using ETCS with cab signalling. It is the first time a train on the national rail network has run under the signalling system in the capital.
The installation of cab signalling is a crucial part of the Thameslink Programme. When it is combined with automatic train operation, it will allow 24 trains per hour to run on the Thameslink 'core' section in each direction between London Blackfriars and London St Pancras International.
First time a train on the national network has operated using ETCS
Equipment to allow ETCS operation has been installed on the section between Elephant and Castle and Kentish Town, allowing Network Rail's Class 313 test unit to make runs under the command of the new signalling equipment controlled by Three Bridges ROC.
According to Network Rail, a crucial aspect of testing was the transition between traditional signalling, its associated warning systems, and the ETCS controlled central area. From 2018, Siemens Class 700 train will not only transition between signalling systems but also between manual and automatic train control.
Paul Bates, project director for the Thameslink Programme said: "These test runs were an important step for the Thameslink Programme and the culmination of six years of work at our test facilities in Hitchin and in our lab at Southwark. It was a credit to everyone who has worked on this project that the equipment worked first time, even on the technically-demanding switchover from traditional signalling to ETCS at Elephant and Castle."
Keith Wallace, programme director for GTR, said: "This is a significant milestone for the programme and will ultimately lead to a 24 trains per hour service our Class 700 fleet will deliver in 2018."
Further intensive testing will continue on the route by the Class 313 followed by the Class 700 in spring 2016. Late summer will see testing commence on Class 700 ETCS equipment between Blackfriars and St Pancras International.