Russian Railways increase investment in new electric rolling stock
Russian Railways has announced it will invest 3 billion roubles in new motorised multiple engine and carriage units during 2016. In an announcement made on the 27 January 2016, Russian Railways revealed it would be investing 3 billion roubles in new suburban rolling stock within the next twelve months. The Company intends to purchase 82 […]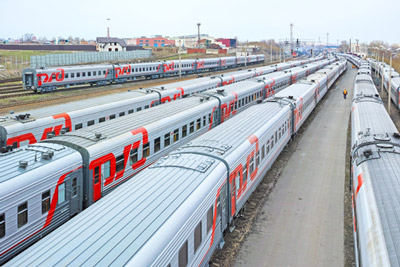 Russian Railways has announced it will invest 3 billion roubles in new motorised multiple engine and carriage units during 2016.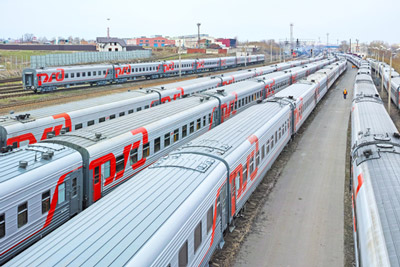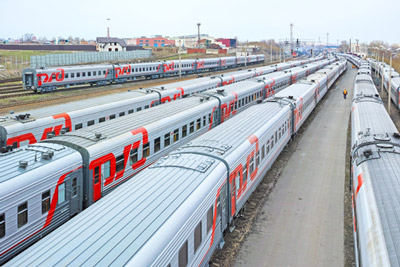 In an announcement made on the 27 January 2016, Russian Railways revealed it would be investing 3 billion roubles in new suburban rolling stock within the next twelve months. The Company intends to purchase 82 ED4M and ED9E series electric train carriages manufactured by the Demikhovo Machine-Building Plant.
Russian Railways to modernise 956 carriages of commuter fleet
In addition to purchasing suburban rolling stock, Russian Railways will also conduct an annual overhaul of its commuter fleet. In 2015, 923 motorised multiple unit railway carriages were overhauled at a cost of nearly 2.8 billion roubles. In 2016, the Company plans to overhaul 956 cars of suburban railway carriages.
Under the Company's investment programme, Russian Railways purchased 70 motorised multiple units at a cost of over 2.67 billion roubles in 2015, procuring 64 ED9E series carriages made by the Demikhovo Machine-Building Plant (which make up 15 trains) and 6 carriages (two rail-mounted buses) produced by OJSC Metrovagonmash.
All new rolling stock designed for commuter rail is equipped with air conditioning, hermetically sealed inter-car gangways, sliding automatic plug doors, video surveillance systems, forced ventilation in the carriage vestibules and on-board diagnostic systems and monitoring of the trains' condition.
Related topics
Related organisations