Govia Thameslink Railway signs £200m contract to replace Great Northern fleet
Govia Thameslink Railway (GTR) and Siemens have signed an agreement worth over £200m to supply 25 Class 700 Desiro City trains to replace the existing Great Northern fleet. Today's agreed contract will see Siemens deliver 25 climate-controlled six-carriage units (150 vehicles) of the Class 700 Desiro City type for service by the end of 2018. […]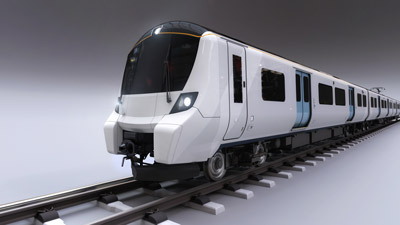 Govia Thameslink Railway (GTR) and Siemens have signed an agreement worth over £200m to supply 25 Class 700 Desiro City trains to replace the existing Great Northern fleet.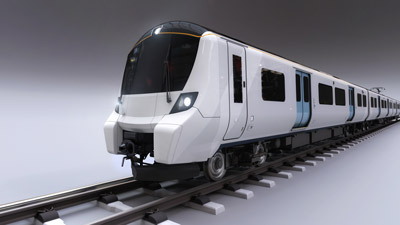 Today's agreed contract will see Siemens deliver 25 climate-controlled six-carriage units (150 vehicles) of the Class 700 Desiro City type for service by the end of 2018. The vehicles will be built at Siemens plant in Krefeld, Germany and will replace the existing Class 313 trains built in 1976/77.
Once in service the new trains will operate on GTR's new Thameslink service running between Moorgate in the City of London and Welwyn and Hertford, Stevenage and Letchworth.
Features of Govia Thameslink Railway Class 700 Desiro City trains
Fixed length with full width inter-vehicle gangways, creating more space for
passengers on board (there are no intermediate cabs)
Intelligent climate-controlled air-conditioning
The latest in passenger information systems with real-time information
Fully accessible and compliant with disability legislation
Power points throughout
Full Passenger WiFi functionality built in.
Govia Thameslink Railway Chief Executive Officer Charles Horton said: "We are delighted to have secured the financing for this new fleet which will give our passengers on Great Northern's suburban routes a modern, high-quality environment which is light years ahead of what we have been able to offer to date with the current 40-year-old stock. And when we bring the Moorgate trains online we'll also increase the frequency of services considerably in the off-peak and at weekends and even, to a lesser degree, in the morning and evening peaks. The new Moorgate trains make up just one of three major fleets we are introducing which will steadily improve services and drive up passenger satisfaction."
Jochen Eickholt, CEO of the Siemens Mobility Division, commented: "This is already the third order we've received for our Desiro City vehicle platform developed especially for the UK market. The platform concept was developed in the context of a two-year, 50-million-Euro research program based on proven Desiro UK trains, an investment that has paid off."