Ticketing improvement plans to reduce fare evasion in Massachusetts
Keolis Commuter Services (KCS) and the Massachusetts Bay Transport Authority (MBTA) have announced plans to improve the commuter rail's ticket-checking system and reduce fare evasion.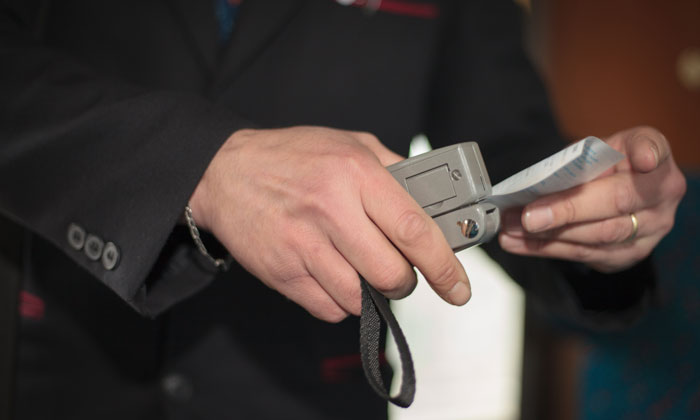 This expanded partnership between KCS and the MBTA is the first-of-its-kind in the U.S. for its inclusion of a revenue-sharing partnership between an operator and a transit agency of this size and scope. A practice common in European and other global markets, this agreement further strengthens a marketing and ridership growth initiative between the MBTA and its operating partner that will allow for additional investment into commuter rail.
As a first step, KCS will conduct focus groups with commuter rail passengers who travel through North Station. The purpose is to solicit input on customer-friendly approaches that will help ensure a smooth, fair and efficient deployment. The group will provide feedback on ticket-checking systems with a person verifying passes, automated gates and how best to communicate these programs to passengers.
Customer input from these focus groups will be reviewed and incorporated into a phased approach of these ticket-checking systems with the goal of starting at North Station this summer.
"Through this work, we're aiming to bring 'best practice' ticket selling and ticket-checking systems into operation here in Massachusetts," said David Scorey, CEO and General Manager, KCS. "This expanded partnership is a positive step to achieving this."
"We will appropriately start with customer focus groups because feedback from a diverse group of passengers will be valuable in helping to determine how ticket-checking gates and other technologies can be deployed in the most efficient and appropriate manner."
Future phases of this initiative could include similar ticket-checking systems at South Station and Back Bay Station. Onboard ticket scanners for conductors are also planned for future phases. These digital devices are expected to help make boarding more efficient, provide more detailed passenger data and allow conductors to accept credit cards as payment. Conductors will continue to collect payment onboard, but these new systems will encourage passengers to buy before they board.
In a recent survey, only two-thirds of passengers said their fare was collected or passes were checked "all the time." This concern is one of the most common complaints by regular passengers who pay for their ticket and want to ensure everyone purchases an appropriate ticket. Currently, tickets are checked onboard by conductors with an outdated punch-card system.
When coach cars are crowded with passengers in the aisles it can be difficult to greet and verify tickets for all riders. Estimates by KCS and the MBTA suggest that up to $24 million in uncollected fare could be recovered through a ticket-checking modernisation initiative and other tactics.
Passengers who ride the commuter rail are encouraged to contact customer service to share their input as well. In addition to focus groups, this feedback will also be incorporated where possible into the design and implementation.
Related organisations
Related regions