The Governor of Connecticut selects joint venture as service provider for the Hartford line
Governor Dannel P. Malloy has announced that a joint venture of TransitAmerica Services and Alternate Concepts has been selected as the service provider to operate and manage service on the CTrail Hartford Line.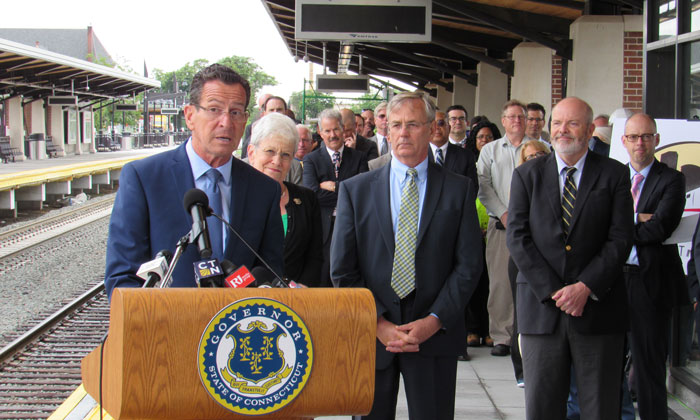 Governor Dannel Malloy speaking at the July 2017 CTrail Hartford Line service provider press conference
The Hartford line, the passenger rail service which is currently under construction, will provide a more frequent train service between New Haven, Hartford, and Springfield. When service begins, the line will more than double the daily round trips currently offered in the corridor, providing more frequent, convenient, and faster rail service to those living, working, and traveling through central Connecticut.
"We are getting closer each day to launching commuter rail service between New Haven, Hartford, and our friends in Springfield – a service that we've needed in the central Connecticut area for decades and will finally allow an option to move people, goods, and services with greater ease," Governor Malloy said. "Creating the Hartford Line is just one part of our efforts toward building a best-in-class transportation system for Connecticut residents that drives growth, attracts businesses, and stimulates job creation, all while improving the overall quality of life for our residents.
"For the sake of our economy and our future, we cannot sit and let our infrastructure deteriorate – we are stepping up, moving forward, and getting this project done."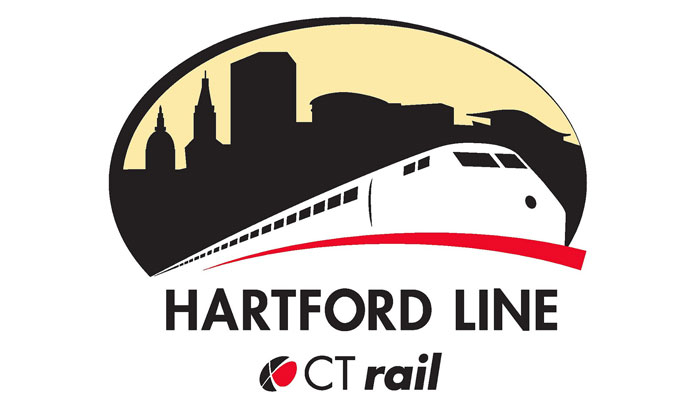 The Connecticut Department of Transportation (CTDOT) conducted a thorough service provider bidding process and cost-benefit analysis for the Hartford Line program and selected TransitAmerica Services and Alternate Concepts (TASI/ACI), which are forming a joint venture solely for the purpose of serving the Hartford Line, which entered into a $45 million contract with CTDOT for five years.
As the Hartford Line service provider, TASI/ACI will be responsible for operating trains, maintaining stations and parking facilities, and performing various customer service functions.
Amtrak will remain responsible for maintenance of the railroad infrastructure, including track signals, train dispatching, and right-of-way security. Amtrak's existing service will not be altered by Hartford Line service and CTrail trains will operate together with Amtrak trains on the rail line to provide seamless Hartford Line service.
The rail line is anticipated to launch in May 2018.