China to speed up bullet trains on Beijing-Shanghai route
China's new generation bullet train, the Fuxing, will begin running on the Beijing-Shanghai high-speed railway at 350 kilometers per hour, from 21 September 2017.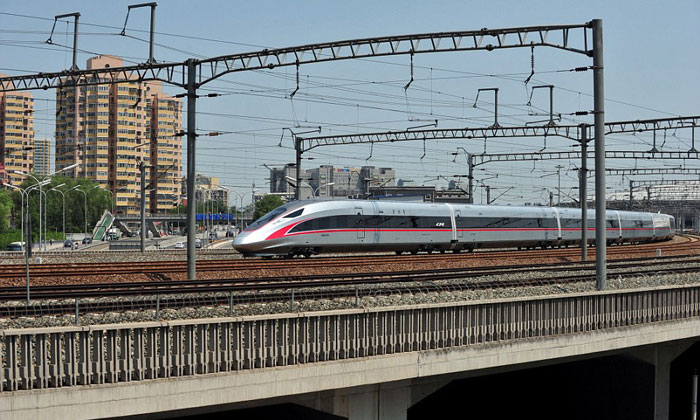 Copyright: VCG via Getty Images
It will be the world's fastest commercially-used bullet train and will cut travel time between the two cities to 4.5 hours from 6 hours. The route is the busiest in China, with approximately 505,000 passengers travelling on the line each day.
China originally ran its first 350kmh high-speed train between Beijing and Tianjin in August 2008 and has since opened at least three more such high speed lines nationwide in the following years. However, the authorities ordered speeds on these trains to be cut to between 250-300kmh in 2011, following a deadly crash.
The Fuxing trains were unveiled in June 2017 and are capable of top speeds of 400kmh.
On 27 July this year, the Fuxing trains underwent testing for safety and reliability at their maximum speed.
From 21 September 2017, these trains will make seven round trips each day.
The trains are entirely designed and manufactured in China, led by the China Railway Corporation. China holds complete intellectual property rights on the trains.
China has the world's longest high-speed rail network of over 22,000km, about 60% of the world's total.
About one third of China's high-speed railways were designed to allow trains to run at a speed of 350kmph, according to He Huawu of the China Academy of Engineering.
Related topics
Related organisations
Related regions