Greater Anglia launches on-board entertainment service with GoMedia
GoMedia is launching its infotainment services on Greater Anglia services.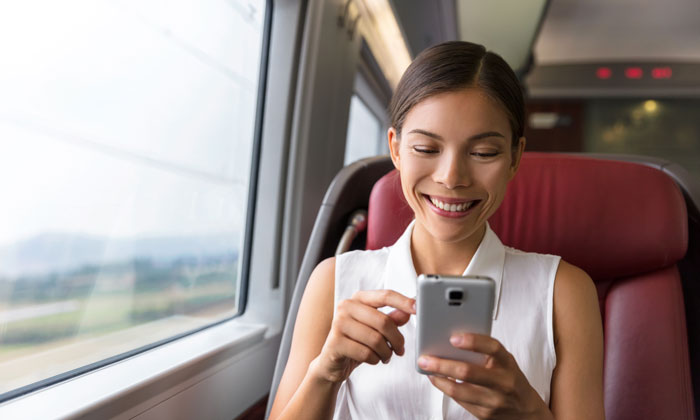 The media portal will feature TV boxsets from hayu and NOW TV, as well as digital magazines and movie trailers, which will be free to view by passengers. A service from Reuters will also provide passengers with the latest news and sport headlines.
Passengers stream the content to their own smart devices through an app, available on the App Store and Google Play, or via a web browser.
Advertising and sponsorship opportunities on the Wi-Fi and the media portal will be managed by KBH Digital.
"We work alongside some of the biggest production studios and digital rights management companies in the industry, which enables us to source high quality content for Greater Anglia and our customers," commented Roger Matthews, Managing Director, GoMedia.
"It is our objective to increase passenger satisfaction by providing free news and entertainment, in combination with the Wi-Fi service provided by the operator, to… create more enjoyable experiences for passengers."
Andy Camp, commercial director at Greater Anglia, says: "We recognise that connectivity plays a key role in modern-day rail travel and we are delighted to have worked with GoMedia and KBH Digital to bring our passengers an on-board infotainment system with up-to-the-minute news, entertainment and travel information. This is one of the ways we're hoping to improve customers' journeys."
KBH Digital founder and managing director Harjit Badesha says: "When the Wi-Fi and media portal are available across the full Greater Anglia network, advertising will reach around 82 million passenger journeys every year. This is a fantastic way for brands to engage with the highly desirable commuting audience before, during and after their journeys via our digital solutions."
Greater Anglia is part of a GoMedia portfolio that includes Virgin Trains East and West Coast, Eurostar, National Express coaches and c2c.
Related topics
Related organisations
Related people