HS2 Ltd launch hackathon to engage innovators for high tech revolution
HS2 Ltd and the Transport Systems Catapult (TSC) will be holding a 'Hackathon' on 8th and 9th December to share ideas and evolve concepts to expedite delivery of High Speed Two.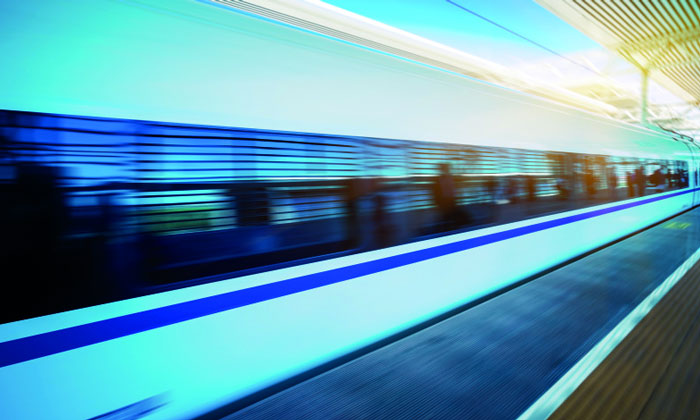 Calling on innovators from all areas of industry – high tech businesses, innovators, designers, data scientists, coders and business strategists – the aim of the hackathon is to come up with novel ideas to help deliver one of the largest modern infrastructure projects in the UK – HS2.
Hackathon focus areas
The event invites teams, formed from individuals or pre-formed groups, to explore how new technologies – such as wearable technology, machine learning and virtual reality – might revolutionise key aspects of the HS2 project, including staff well-being and safety, customer experience, maintenance operations and minimising impact on communities during construction.
They will compete over two days at the Transport Systems Catapult innovation centre in Milton Keynes with prototype solutions being judged by a panel of experts at the close. The best ideas will be selected to go through to a showcase event, where an expert panel will decide which teams will receive support to develop their idea further.
New start-up companies, formed from Hackathon teams, and participating SMEs will be supported by the Transport Systems Catapult, which will facilitate collaboration across the supply chain.
Teams will be challenged to come up with ideas on specific topics including the following:
• Improving well-being and safety through wearable technology or human machine interface design
• Using augmented reality and virtual reality for a step change in construction and operation, such as training and maintenance inspections
• How the customer experience of using HS2, an integrated systems approach, and the Internet of Things might revolutionise operations
• How better asset data management can help reduce longer term assets management costs and improve customer experience
• How existing and new technologies can help minimise disruption to passengers and communities during construction of HS2 and how the new HS2 stations can perform even better for everyone. This could be a framework for real-time operations monitoring or a technology demonstrator aimed at digitalising and reporting on real-time operations.
Commenting on the enormity of the scope of HS2, Dr Iain Roche, Head of Innovation at HS2 Ltd said, "Hs2 is the first time the railway sector has had a blank canvas for build and design since the Victorian era.
With an investment of this magnitude, we're determined it should deliver the maximum possible benefits to Britain – and business as usual just won't cut it. Through events like the Hackathon, HS2 Ltd is encouraging collaborative working, new standards and new ways of thinking into the industry as it develops the scope for Britain's new railway and what it will offer its future passengers."
The Transport Systems Catapult is one of eleven technology and innovation centres established by the UK's innovation agency, Innovate UK, to drive and promote Intelligent Mobility, using new and emerging technologies to transport people and goods in a smarter way.
Previous 'Hackathons' hosted by TSC have generated novel ideas with potential to revolutionise transport systems, and have attracted major funding from Innovate UK for further development. In June 2016, a team of three innovators by the name Total Trip created a Bluetooth Beacon based technology that provides alternatives to smart ticketing on bus and train journeys. The app uses Bluetooth on a passenger's phone to identify the individual bus or train the passenger has boarded, and automatically charges the passenger, without using GPS or actively tracking the passenger.
To sign up to the event, teams and individuals should visit: https://ts.catapult.org.uk/HS2hackathon/
Related organisations
Related people