Amtrak sets ridership, revenue and earnings records for FY 2017
Amtrak has released figures that show record ridership, revenue and earnings for its Fiscal Year (FY), which ended 30 September 2017.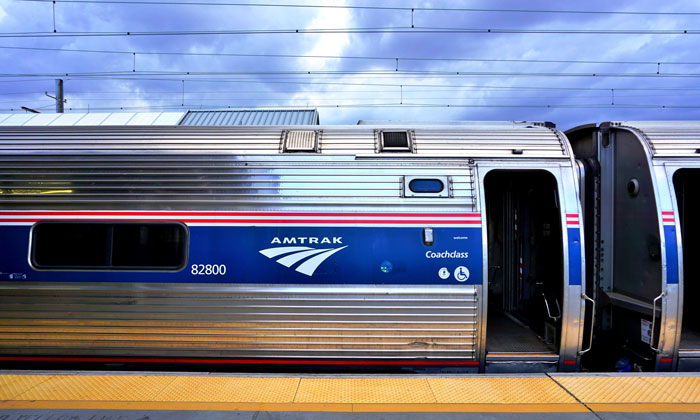 Ridership figures were up 1.5 per cent over FY 2016, to 31.7 million passenger trips. Total revenue was recorded at $3.2 billion – a 1.1 per cent increase on the previous year. And operating earnings1 show as $194 million – an improvement of 15.7 per cent over FY 2016.
Furthermore, in ridership, Amtrak achieved year-over-year increases from FY 2016 for all of its service lines:
Northeast Corridor (NEC): 12 million riders – increased 1 per cent and was the NEC's highest ridership year ever
State Supported Services: 15 million riders – increased 2.1 percent
Long-Distance Routes: 4.6 million riders – increased 0.9 per cent.
Amtrak have also reported that it achieved a new record for cost recovery, covering 94.7 per cent of its operating costs with ticket sales and other revenues.
"We provided a vital transportation service to more customers and created strong value for the federal investment," said Amtrak Board Chair Tony Coscia. "And we're going to do even better. Over the next several years, we're aiming to cover total operating costs from ticket and other revenues by strengthening our services and continuing to drive efficiency. To do this, we are making investments in tracks and stations, on our trains, and in the delivery of customer service so that we can serve more customers with a better experience."
"Amtrak had a record-breaking year in 2017. To our customers and partners, we thank you for your business. To our employees, we commend you on your dedication and service," said Amtrak Co-CEO Wick Moorman. "More and more people are choosing rail travel and for good reason. Amtrak offers a more comfortable and convenient travel experience with great amenities such as free Wi-Fi on most trains, plenty of leg room, and no middle seat."
Other Amtrak highlights in FY 2017 include:
Completion of more than $420 million of state of good repair and renewal infrastructure work, including significant track replacement, numerous projects in the New York area, and a new maintenance facility in Seattle
Commencement of a major Infrastructure Renewal programme at New York Penn Station, which accelerated important construction work; Amtrak installed 897 track ties, 1,100 feet of rails, 1,000 tonnes of ballast, 7 turnouts (switches), 4 complex diamond crossings, and 176 yards of concrete
Deployment of state-purchased Charger diesel locomotives on certain routes, enhancing customer comfort, safety, reliability, and emissions levels (in coordination with its state partners in Illinois, Wisconsin, Oregon and Washington) 
Designating a Master Developer for Chicago Union Station for a six-year, $1 billion redevelopment of the station and adjacent property. Amtrak is also continuing a multi-year repair programme of the Great Hall atrium in the station
Launching the new Winter Park Expressin Colorado, serving more than 18,000 customers
Investing in customer-facing enhancements such as new Amfleet I car interiors and improved Wi-Fi service on the Acela Express
Completion of 'Project unITy' – a corporate-wide effort to integrate, simplify and centralise technology and data services to better meet customer expectations and foster easier communication among Amtrak's national workforce.