Bombardier Transportation joins the Railenium Technical Research Institute
Bombardier boosts its contribution to the French rail industry sector with research and developmental support…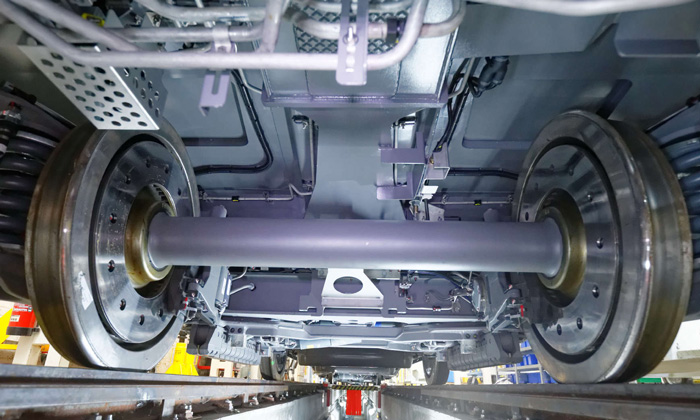 Credit: Bombardier Transporation
Rail technology leader Bombardier Transportation has become an official member of the Technical Research Institute Railenium (TRI). Created by the French government, Railenium brings together the rail industry's key industrial players and academics to support the broader goal of putting innovation and collaborative operations to work for railway industry strategies. To meet the challenges facing the rail industry Railenium's members test and validate pioneering technologies; developing solutions for the trade.
"Joining Railenium fits perfectly into our research and development strategy as we intend to boost our activities and further strengthen the rail sector. Supporting research programmes that drive innovation, increase performance and improve the competitiveness of rolling stock products will deliver clear benefits to clients and passengers alike," said Laurent Bouyer, President of Bombardier Transportation France.
"With Bombardier joining Railenium, the TRI's associates encompass all major railway industry leaders, consolidating Railenium's position as the Technical Research Institute of the railway industry," stated Eric Tregoat, Railenium's CEO.
Bombardier Transportation and Railenium have already collaborated on several research and development projects such as DYNABOG, which deals with bogie maintenance, EVAST, which focuses on shunting optimization and EFAR, a program that focuses on brake testing methods. Each project is co-developed and co-financed and focuses on digital modelling with simulating applied research.
Related topics
Related people