Texas Central appoints new Chairman of the Board
As Texas Bullet Train moves forward, Temple-based business executive Drayton McLane Jr., with businesses in both Houston and Dallas, is named chairman…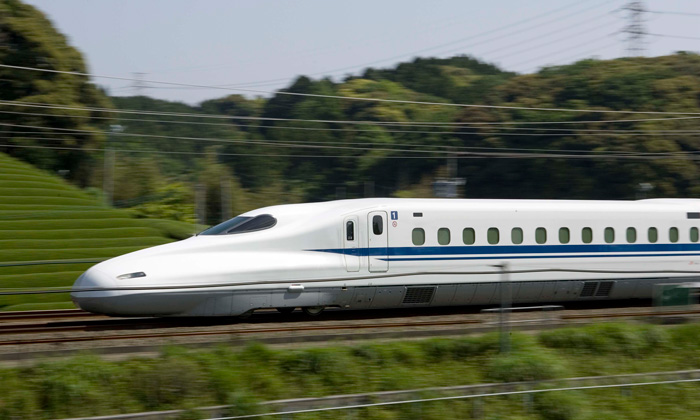 Credit: Texas Central
Texas Central, developers of the state's high-speed train, announced that business leader, entrepreneur and former Houston Astros owner Drayton McLane Jr. has been appointed chairman of its board.
Bringing quality expertise in the transportation business, McLane, who joined the board in January, will play an important role as the passenger line connecting North Texas and Houston progresses through the planning, engineering and pre-construction phases. "The more involved I have gotten with the Texas Bullet Train the more I realise its positive transformational impact on our state and our nation," McLane said. "I am excited to be leading this project that leverages the capital and spirit of entrepreneurs instead of relying on taxpayer dollars. The Texas Bullet Train is a game changing transportation project."
McLane said the train is a key solution to the state's transportation problem as congestion continues to grow with the state's population. "It is the safest, most reliable way to travel in the world and riders deserve the best," he said.
The trains will travel at speeds up to 205 mph, linking the state's largest commercial hubs and half of the state's population in 90 minutes. The project is expected to generate $36 billion in economic activity over the next 25 years. McLane replaces Richard Lawless, who remains as a board member and chairman emeritus.
The announcement comes after Texas Central recently selected world-class firms to handle pre-construction planning, design and engineering services, with WSP USA conducting engineering work on their behalf. Irving-based Fluor Enterprises and The Lane Construction Corporation have a proven track record of building mega-projects across the globe. McLane himself oversaw a family grocery business that grew into one of the largest foodservice distributors in the world – McLane Company. Using innovative technology and efficient business practices, the company expanded into a multi-billion dollar enterprise.
Texas Central CEO Carlos Aguilar said: "Drayton McLane's track record of success with mega-projects and multi-billion dollar companies, as well as his enthusiasm to deliver the best transportation system in the world to Texas, will provide unique expertise as the Texas Bullet Train is designed and built."
Related topics
Related organisations
Related people