NJ Transit to improve their mechanical reliability and efficiency
Bombardier Transportation are to sell 17 ALP45 locomotives to NJ Transit, retiring some of their oldest vehicles…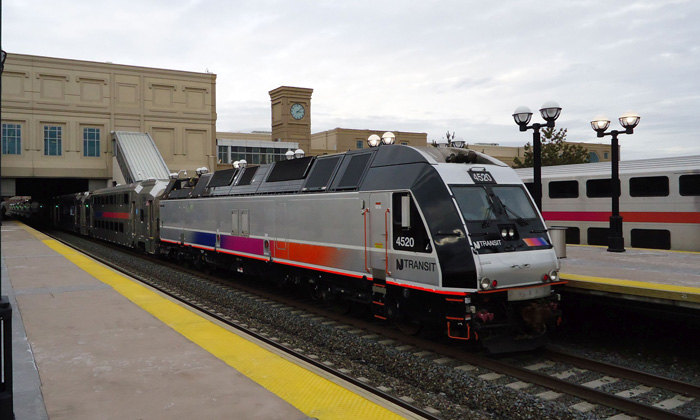 Credit: Bombardier
The board of directors at New Jersey Transit has approved the purchase of 17 additional dual-powered locomotives manufactured by Bombardier Transportation. The new locomotives will allow NJ Transit Rail Operations to retire some of the oldest locomotives in the fleet, and increase mechanical reliability, operational flexibility and efficiency.
"The addition of these new dual-powered locomotives continues to modernise our rail fleet," said Executive Director Steven H. Santoro. "These locomotives can operate across the entire rail system in either electric or diesel mode, providing us with greater versatility and operating efficiency."
The ALP45 locomotives will replace NJ Transit's aging fleet of GP40 and F40-series locomotives, which were initially manufactured in the late 1960s. The older locomotives have reached the end of their service life and have become increasingly more expensive to maintain. In addition, the GP40s and F40s, as a result of their limited pulling power, are becoming functionally obsolete.
The ALP45 locomotives are designed to operate push-pull passenger train service on both electrified and non-electrified lines at speeds of up to 125 mph in electric mode and up to 100 mph in diesel mode. Compared to the locomotives that will be retired, the ALP45 locomotives produce less emissions when operating in diesel mode and none when operating in electric mode. The ALP45s offer a significant increase in horsepower, acceleration and available head-end power over the GP40s they will be replacing.
The contract for 17 additional ALP45 locomotives totals at $184.5 million.
Related topics
Related organisations
Related people