Freight trains in Britain to be upgraded with digital technology
A less congested, better performing railway stepped closer to reality with the signing of a major, multi-million pound contract that will see freight trains upgraded with technology to make them safer, more efficient and flexible…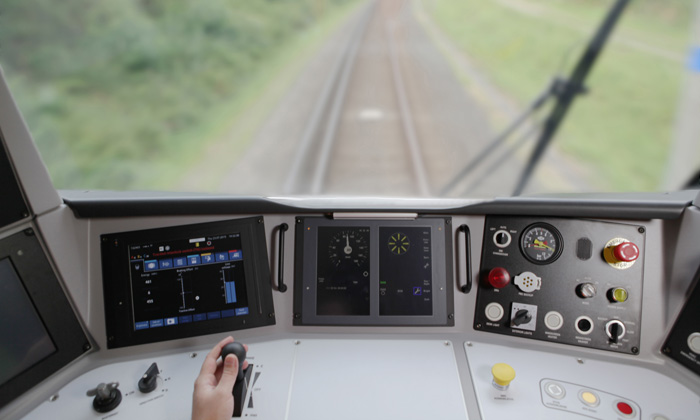 New digital technology will enter the freight train industry after Network Rail awarded a contract to Siemens Rail Automation. The installation of European Train Control System (ETCS) in-cab signalling into Britain's freight fleet will enable more efficient and reliable running of freight trains alongside passenger services.
Freight trains support Great Britain's economy by providing links through port connections from British businesses to the rest of the world. Reducing road congestion by removing 7.6 million lorry journeys off the road per year, the freight train industry is a key element of transportation; directly contributing £870 million to the nation's economy each year.
The goal is to equip approximately 750 vehicles; creating skilled jobs within the UK and tackling the growing demand and strain on the railway. Accelerating the digital modernisation of freight trains forms part of the country's 'Digital Railway programme' and will eventually mean freight trains have improved operational performance on a mixed traffic network. As part of the National Productivity Investment Fund, £450 million will be supplied by the government.
David Waboso, Managing Director at Digital Rail said: "This is another hugely important milestone for digital rail technology on the railway. It is a key enabler for a modern network and we have to address these 'go-anywhere' vehicles first. It will support our future deployment of infrastructure with no lineside signals, more capacity and increased safety". 
The initial focus will be on the 750 vehicles of the operational fleet, the heaviest used types of locomotive, which will then be used to inform the potential to develop other fleets from 2022.
Upgrading the network's railway signalling is the cornerstone of the Digital Railway programme, as switching from lineside signals to on-train will allow more trains to run on existing tracks, reduce crowding, provide better connections and improve performance and safety for passengers.
Chris Grayling, Secretary of State for Transport, said: "This technology has huge potential to improve journeys for passengers and to boost our freight industry by cutting delays and increasing the number of services. This is an important step towards our future as a digital railway that is fit for the 21st century."
Siemens will install its Trainguard 200 ETCS on-board solution on freight locomotives and Trainguard Level 2, Baseline 3 system to align with Network Rail's proposals for deploying ETCS to the rail network.
ETCS ensures trains always operate within safe limits and speeds, providing safe movement authority directly and continuously to the driver through a display. The system permits the driver to operate the train, but should the ETCS distance or speed limit be exceeded, or be in danger of being exceeded, then the on-board equipment intervenes to control the train, bringing it to stand if necessary. 2400 train drivers will receive additional training to be able to work alongside the technology. With a small footprint and flexible hardware configuration, the system is ideally suited for design and installation across multiple freight classes.