The digital railway begins with landmark Siemens ETCS contract
Network Rail has awarded Siemens Rail Automation the contract to supply, install and support its European Train Control System (ETCS) on freight locomotives across Great Britain…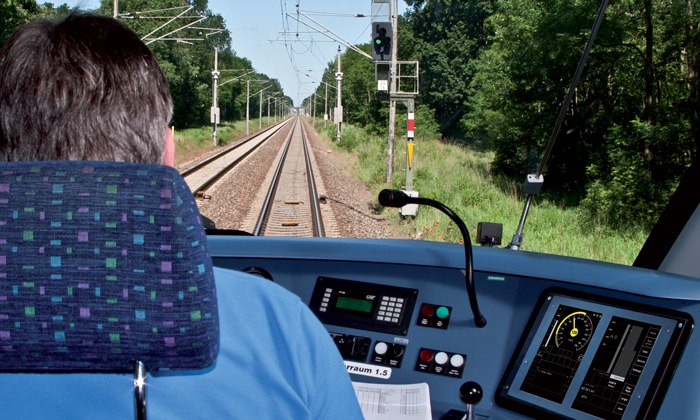 Network Rail's multi-million pound contract grants Siemens to supply, install and support ETCS in-cab signalling equipment on the 745-strong fleet of freight locomotives which operates across Great Britain. ETCS is expected to make Britain's freight locomotives safer and greener whilst unlocking capacity.
The 10 year contract will cover the initial addition of Siemens' Trainguard ETCS 200 onboard system and the upgrade of the Train Protection Warning System, as well as a further 10 year support period, which will see Siemens working with Network Rail and six freight operating companies (FOCs).
This contract is the first of a series which will ultimately see the installation of ETCS equipment on the entire fleet of passenger and freight locomotives across the network. ETCS, a core component of Network Rail's Digital Railway Programme, will help unlock additional capacity from the existing rail network, delivering significant reliability and efficiency improvements, as well as generating new jobs across the UK.
Trainguard 200 is a Level 2, Baseline 3 solution which delivers the functionality and benefits outlined in the Digital Railway roadmap. The installation will be undertaken and shared between multiple stakeholders, including Network Rail, Siemens and the FOCs, as well as subcontractors in the wider supply chain. Siemens' subsequent support work for each individual FOC depends on acceptance of ETCS installation on their first fleet vehicle.
Rob Morris, Managing Director of Siemens Rail Automation, said: "We are delighted to be working on one of the largest ETCS onboard retrofit programmes in the UK. This solution will allow the operating companies to continue safely delivering a reliable service as ETCS technology continues to be rolled-out across the UK. More than 150 engineers will be engaged in the work, which will be delivered from a number of locations throughout the UK."