Saft wins major contract from Alstom India
Lucknow, the capital of Uttar Pradesh, will receive a new Metro now that Saft has won a major contract from Alstom…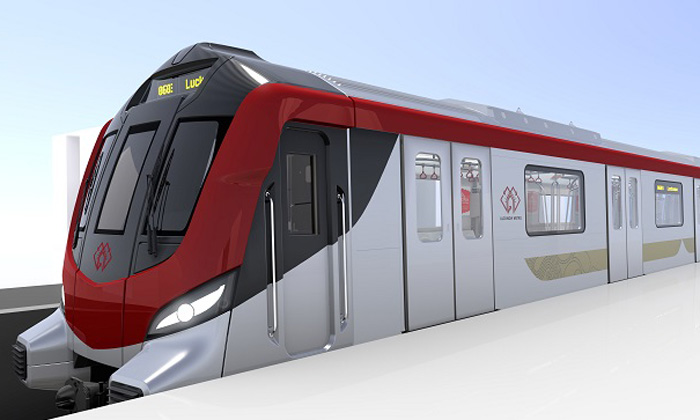 Saft has been awarded a major contract by Alstom India to supply the on-board back-up battery systems for 20 Metropolis trainsets for Lucknow's brand new metro system.
Lucknow is the capital of Uttar Pradesh, India's most populous state. The city has grown to over three million people, creating an urgent need for an environmentally-friendly mass transit system to address traffic congestion and pollution issues. The SRM+ battery systems will provide the vehicles with up to 90 minutes of on-board back-up power if the main power is interrupted. This will ensure continuity of operation for critical control and passenger safety functions such as door operation, lighting and communications.
Saft has a strong presence in India's fast-growing railway sector, with ongoing metro projects in some of the largest cities across the country. The Lucknow Metro Rail Corporation (LMRC) has ordered the vehicles for a new metro line, approximately 23km-long and including 22 stations. The 8km first phase is scheduled to open in March 2017. The line is predicted to carry more than one million passengers a day by 2030.
"The Lucknow Metro will be the fastest and most economical high-speed rapid transit system project in India. To achieve this goal, we have selected the very best components and subsystems," said the Project Manager of Alstom India. "We specified Saft's specialised rail batteries because they have proved their reliability and long life in a number of previous Alstom rail projects around the world."
Each four-car unit will be fitted with a battery system based on Saft's SRM+ 135 nickel technology cells that deliver high performance, reliability and a 15-year plus service life in a compact installation footprint. The battery systems were designed and engineered by Saft's team in Bordeaux, France where the SRM+ cells are manufactured. The battery systems are assembled by Amco Saft using battery boxes made locally in Bangalore, India.
"The Lucknow Metro project further reinforces our global cooperation with Alstom on major rail projects. It also continues Saft's substantial penetration into India's metro sector that has already seen our batteries specified on rolling stock in cities including Delhi, Kolkata, Bangalore and Chennai," said Guy Patrick de Broglie, Saft General Manager India. "The approach taken, with cells produced in France for local assembly into battery systems is an important step towards more substantial localisation of key elements of our rail projects in India."
Saft delivered the first two battery systems in September 2016. The order is scheduled for completion by the end of 2017.