Saft wins order to supply batteries for 93 of MTR Hong Kong's new metro trains
In a five-year multi-million-euro contract, Saft is supplying its specialised SRM nickel-technology batteries for 93 eight-car MTR metro trains currently under construction by CRRC Sifang Co. Ltd…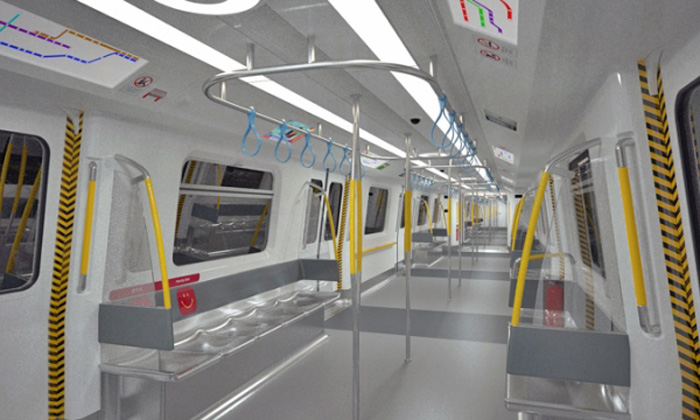 Saft batteries will help maintain world-class service for passengers on Hong Kong's new MTR metro trains. Should a train lose its main power supply the on-board Saft batteries will take over seamlessly to power lighting, air conditioning and door opening systems as well as new dynamic route maps.
The Hong Kong MTR carries over 5.5 million passengers every day. It is regarded as one of the world's leading metro systems for safety, reliability, customer service and cost efficiency. To maintain this exceptional level of performance, 93 new trains have been ordered to replace all the first-generation trains operating currently on the Kwun Tong, Tsuen Wan, Island and Tseung Kwan O lines. The new trains, featuring more modern operating systems and equipment, will be delivered between 2018 and 2023.
"We are building the new MTR trains to offer world-class levels of performance, reliability and safety. That is why we have specified Saft batteries to provide the on-board back-up due to their proven capability in even the most demanding rail applications worldwide," said Zhang Xiaoming, Deputy General Manager for the Overseas business division of CRRC Sifang Co. Ltd.
The Saft batteries will provide the new MTR trains with up to 60 minutes of back-up power to support vital control and safety functions. MTR has specified the SRM cells in a steel casing that meets the highest fire-proof standards. The SRM cells are designed for extreme reliability as well as enabling the batteries to be some 20 per cent smaller and lighter than lead-acid batteries of similar performance. Their nickel-based technology does not suffer 'sudden death' failure and can provide a long service life of up to 15 years while requiring minimal maintenance.
"This prestigious project for the Hong Kong MTR confirms that Saft rail batteries are the first choice when safety, reliability and performance are critical factors," said Philippe Ulrich, Saft General Manager and Director of Sales Asia. "The contract also further extends a long-running association with the Hong Kong MTR as we have previously supplied batteries for trains on the West Island line and are currently delivering a contract for refurbished trains in the New Territories."
Saft is supplying the batteries to CRRC Sifang in the form of kits comprising 76 SRM cells. Three battery kits will be fitted on-board each eight-car MRT train. Delivery of the first battery kits will commence shortly, with completion scheduled for 2022.
CRRC Sifang SRM cells are designed and manufactured in Saft's Bordeaux factory in France, the batteries are assembled in Saft's Zhuhai factory in China.