Agreement signed to further develop the Mediterranean Corridor
A Memorandum of Understanding (MoU) has been signed between the Croatian Ministry of Maritime Affairs, Transport and Infrastructure and the railway infrastructure managers of Croatia and Spain…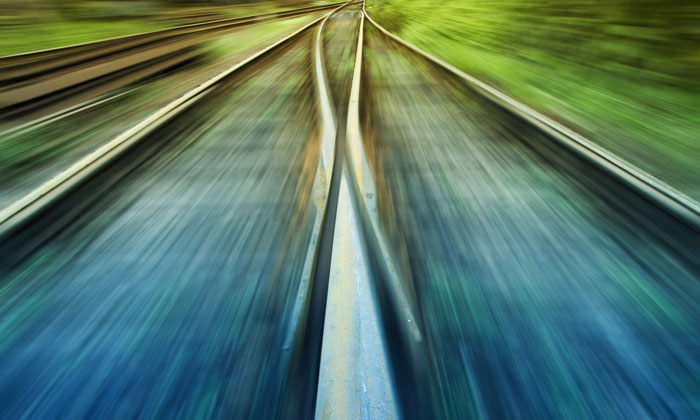 State Secretary of the Croatian Ministry of Maritime Affairs, Transport and Infrastructure, Nikolina Brnjac and members of HŽ Infrastruktura, Nikola Ljuban and Mark Žubrinić, visited Spain on 23 and 24 January 2018 to promote the further development of the railway sector in the two states.
The cooperation resulted primarily in the conclusion of the Memorandum of Understanding (MoU) between the Ministry of Maritime Affairs, Transport and Infrastructure, HŽ Infrastruktura as the manager of the Croatian railway infrastructure and ADIF as the Spanish railway infrastructure manager. The delegation formally established a dialogue that also began the cooperation with the railway infrastructure management in order to further develop the Mediterranean Corridor, one of the nine corridors of the EU Core Transport Network.
Cooperation within sectoral planning, the implementation of the European Rail Traffic Management System (ERTMS), the development of intermodal traffic, the development of logistics areas and freight terminals, as well as planning, designing, building and maintaining energy, signalling and communication rail systems have been agreed upon. There was also talk of cooperation in the development of passenger stations in order to strengthen the railways and their leading role in the social and economic developments and global environmental protection.
During the working visit, the Croatian delegation had the opportunity to meet with the representatives of the Spanish Ministry of Public Works and Transport to discuss the possibility of a joint participation in the future expansion. This is a very important initiative for Croatia as the country advocates that the Corridor should be extended, thus enabling the connections between Zadar, Šibenik and Split with the Mediterranean Corridor.
As part of the meetings they also talked about the dynamics of infrastructural work on the Spanish railways and the challenges facing infrastructure managers, not only in the area of project implementation, but also in the area of transport organisation. There was also talk of cooperation with railway sector stakeholders, issues of sectoral planning and the long-term sectoral strategies of the two countries. During the two-day visit, the Croatian delegation also visited the Railway Traffic Control and Regulation Center, which was an opportunity to learn more about the Spanish automatic traffic management system.
Related topics
Related organisations
Related people