UK's new inland rail freight hub welcomes its first train
The new intermodal hub, iPort Rail, is now operational and begins working on the movement of goods quickly…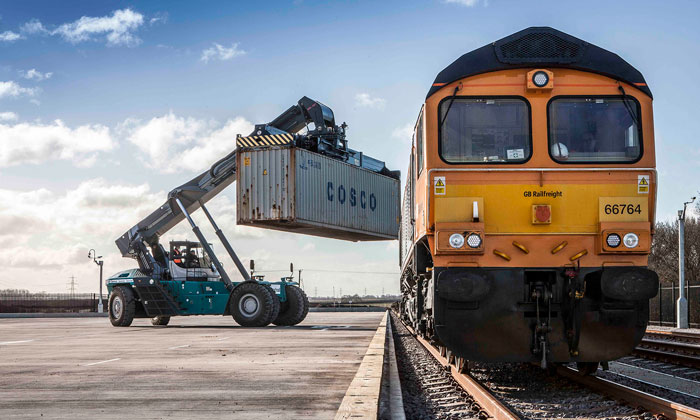 Verdion's iPort Rail, the UK's newest intermodal inland rail freight hub, has welcomed its first train; becoming officially operational.
Within the iPort logistics hub, iPort Rail is a state-of-the-art rail freight facility situated on a site of 30 acres. Able to accommodate the UK's longest trains up to six times a day it has storage capacity for 1,500 TEUs and a reach stacker operation with a 115-tonne front axle load.
The iPort logistics hub is an area of 337 acres which connects to the East Coast Main Line. Located next to the M18, close to Doncaster Sheffield Airport, the hub is within two hours of the East Coast's deep-water ports.
Michael Hughes, CEO of Verdion, said: "iPort Rail has been years in the making but it is now open and fully operational. Sitting within the wider iPort logistics hub, iPort Rail is a state-of-the-art rail terminal designed to serve the Yorkshire region with excellent road, rail and air connections for national and international freight transport.
"We have an experienced team already in place and everything is designed to help companies move goods quickly and minimise supply chain downtime.
"The demand we are seeing, even at this early stage, is already proving that the case for more integrated rail freight is overwhelming. Our next milestone will be welcoming the first commercial train, which we are anticipating will be later this quarter."
Verdion, the company who developed iPort Rail, will continue to be responsible throughout operation.