Heavy snow in the UK causes rail travel disruption
Network Rail and train operating companies are doing all that they can to battle the extreme weather conditions that have spread across the UK…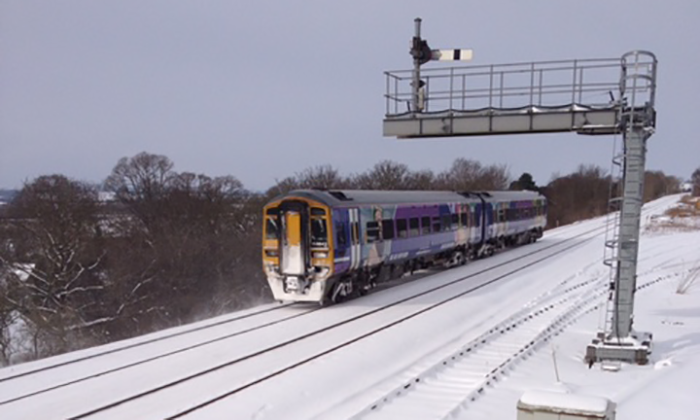 Many areas of the UK have been struggling to cope with the heavy snowfalls that the 'Beast from the East' has brought to the country and with many rail services cancelled or severely disrupted, travel for thousands of people has been made very difficult.
Network Rail and train operating companies have been working hard to restore as many services as possible, but with ice and snow reaching levels that are not usually seen in the UK, it has been difficult for the network to cope or for many services to run as normal.
And with more heavy snow forecast, it seems as though services will remain disrupted for some time.
Ian Joslin, Maintenance Manager for Network Rail based in Carlisle – an area that has been badly affected – said: "We are doing all that we can to keep passengers on the move. We have extra staff working to help keep the railway open and are using all the equipment and technology we have to clear the snow away from key areas. The heavy snow means trains have to slow down – just as a car would on a road – which can cause some delays."
Network Rail have deployed snow teams in place across the network to deal with issues when they arise. Heaters are being used in numerous locations to melt snow and ice from points – which allow trains to switch from one track to another – as work continues to help keep the railway open wherever possible.