British Steel will produce 20,000 tonnes of rail per year for Deutsche Bahn
A large investment has enabled British Steel to manufacture a rail measuring the favourable length of 120m, leading to major contracts with Europe's rail buyers…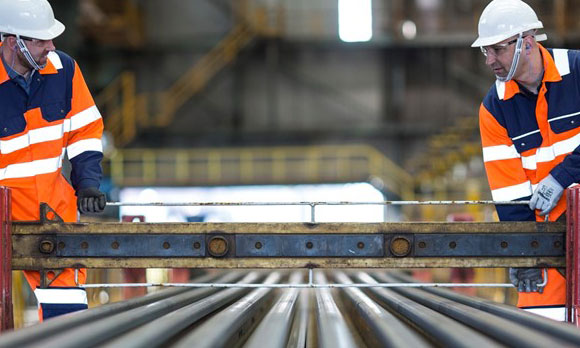 British Steel has secured a major contract with Deutsche Bahn, Europe's largest purchaser of rail.
After enhancing its manufacturing capabilities with a seven-figure investment, the company is now able to deliver approximately 20,000 tonnes of 120m-long rail, per year, to Deutsche Bahn.
The £1 million investment enhanced British Steel's Scunthorpe Rail and Section Mill, enabling the manufacture of the longer-length rail possible.
As well as the Deutsche Bahn agreement, the new 120m rail capability allows improved competitiveness for British Steel in the wider European market.
Peter Smith, British Steel Managing Director Rail, said: "Supplying a new product to a major railway company like Deutsche Bahn is a significant achievement, shows how increasing our product range can help us enter new markets and how we can work in partnership with customers."
Before the investment, the longest rail British Steel could produce was 108m – the standard length in the domestic market. However, many European rail networks are based on lengths of 60m and 120m. Some European customers accept 60m lengths, that can be welded into 120m, however most would prefer to minimise the number of welds and therefore 120m is the favoured length.
Peter continued: "Our technical teams continue to deliver longer in-service product life along with reduced maintenance and renewal costs, bringing significant benefits to our customers. The investment allows us to remain at the forefront of rail production and act as a catalyst for further long-length rail exports into Europe."
The initial contract is for 21 months and will see the new 120m length rails delivered to Germany through the Channel Tunnel in March 2018. The requirement for shorter lengths such as 60m will also be satisfied using the flexibility of both mills.
Related topics
Related organisations
Related people