$230 million is set for several expansion projects in California
As part of BNSF's $3.3 billion network-wide capital expenditure programme, California will receive $230 million for maintenance and expansion projects…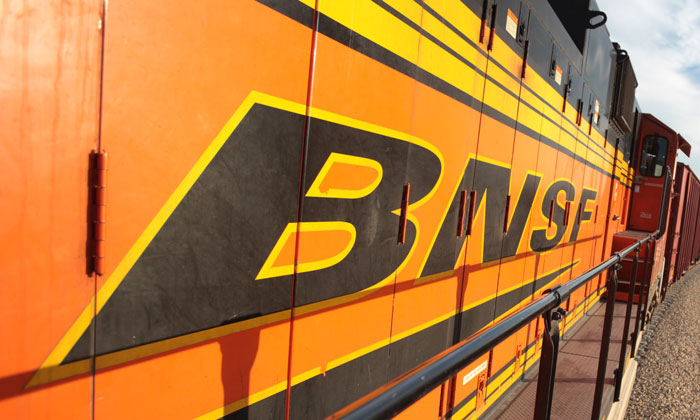 BNSF Railway Company (BNSF) has announced that its 2018 capital expenditure programme in California will be approximately $230 million.
The plan in California includes several capacity expansion projects in addition to scheduled maintenance projects which are to ensure BNSF continues to operate a safe and reliable rail network.
BNSF's California network is currently 2,000 miles long and has had approximately $1 billion invested into its expansion and maintenance over the past five years. Additional production track and new lift equipment will be installed at the Los Angeles Intermodal Facility during 2018 and at the Stockton Intermodal Facility, and BNSF will also extend the existing north lead track to improve switching capability.
On the Needles subdivision, BNSF will begin the multi-year construction of a third main track between West Needles and Ibis. Capacity through the city will also be expanded by approximately four miles of quadruple main track to the existing triple track.
The 2018 maintenance programme in California includes more than 570 miles of track surfacing and undercutting work as well as the replacement of approximately 40 miles of rail and close to 100,000 ties.
"California is a critical part of BNSF's rail network, providing access from West Coast ports to major markets in the U.S. By committing to ongoing maintenance projects and enhancements in the state, we are showing our dedication to Californians to run a safe, reliable and efficient railroad," said Donnie Stilwell, General Manager of Operations, California Division.
The 2018 planned capital investments in the state are part of announced last month. These investments include $2.4 billion to replace and maintain core network and related assets, approximately $500 million for expansion and efficiency projects and $100 million for continued implementation of Positive Train Control (PTC). Another element of its capital plan will be $300 million for freight cars and other equipment acquisitions.