Ontario will see high-speed rail and two-way, all-day services by 2025
High-speed rail and two-way, all-day services will strengthen transit connections across Central and Southwestern Ontario; giving people a faster and greener way to get to work and enabling businesses to attract workers from a wider area…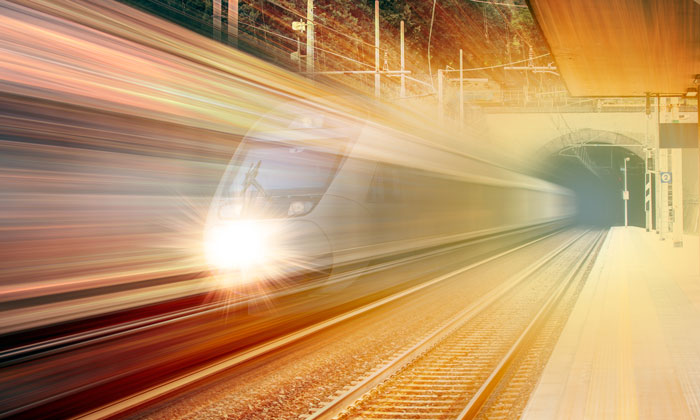 Premier Kathleen Wynne has announced that Ontario will complete a series of actions to dramatically expand regional transit for people in the Region of Waterloo.
The government will make an initial investment of more than $11 billion, supporting the construction of Phase One for Canada's first high-speed rail line. This will create a fast route between Toronto's Union Station, Pearson International Airport, Guelph, Kitchener and London, as early as 2025.
The electric-powered trains will travel up to 250km/h; reducing travel times to an estimated 48 minutes between Kitchener and Toronto Union Station.
The Premier also announced progress regarding bringing two-way, all-day GO train services to Kitchener by 2024, as part of the GO Regional Express Rail project (GO RER). Ontario is moving ahead with two environmental assessments (EAs), which are required to provide this faster, electrified, two-way, all-day train service.
"We are connecting communities and creating more transportation choices for people across Southwestern Ontario. This is a significant milestone in our commitment to deliver two-way, all-day GO train services to Kitchener by 2024 and to bring even more opportunity to the Innovation Supercorridor with high-speed rail between Toronto and Windsor," said Kathryn McGarry, Minister of Transportation.
One EA is to provide electrified service between Georgetown and Kitchener and the other EA is the next step for the freight bypass to provide unrestricted rail access for passenger trains between Toronto and Kitchener.
As part of this EA phase, Ontario is working with the Greater Toronto Airport Authority (GTAA) to explore the options to connect two-way, all-day services on the Kitchener GO line to the proposed multimodal transit hub at Toronto Pearson International Airport. The transit hub will offer seamless connections between trains, buses, airplanes, light rail vehicles and high-speed rail along the Toronto-Windsor corridor.
Expanding transit options in Waterloo Region and across Southwestern Ontario is part of the government's plan to support care, create opportunity and make life more affordable during this period of rapid economic change.
"Waterloo Region's booming economy has created a lot of good jobs — but it has also increased traffic and made getting around the region harder. We are building Canada's first high-speed rail line and bringing two-way, all-day GO services to Kitchener, so you can get to work more easily and home to your family sooner. The people of Ontario are poised to do great things, but government needs to invest in that potential. That is what we are doing," said Kathleen Wynne, Premier of Ontario.
Related regions
Related people