Turkish State Railways have purchased 10 Velaro high-speed trains
The global distribution of Siemens Velaro trains continues to expand, providing enhanced comfort and improved passenger experience…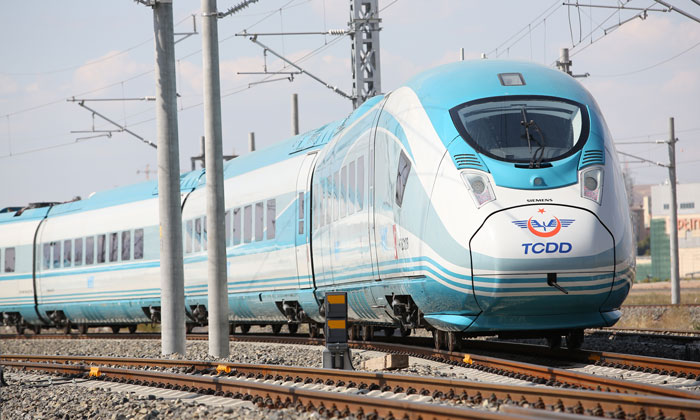 Turkish State Railways (TCDD) have signed a contract for 10 Velaro high-speed trains with Siemens, after they submitted the most favourable bid in the tender.
The contract is worth approximately €340 million, including maintenance, repair and cleaning of the trains for three years.
With the addition of this contract, the Turkish Velaro fleet will increase to 17 trains.
"With its capacity and comfort, the Velaro remains a benchmark for high-speed trains. In Turkey, the train can fully utilise all its strengths and is already proving this in daily operation. Our flagship is running here with 99 per cent availability," said Sabrina Soussan, CEO of the Mobility Division.
When the tender process concluded in May 2013, TCDD obtained from Siemens a Velaro D high-speed train-set. A Velaro was taken from production and refitted for operation in Turkey, entering passenger service between Ankara and Konya in May 2015. At the same time, TCDD signed a second contract with Siemens, again the winning bidder of the tender process, for six eight-car high-speed trains. The seven trains connect Ankara with Konya and Eskişehir and have already covered over 5 million kilometres in passenger service.
The Siemens Velaro high-speed platform optimises the capacity profile and enhances the passenger experience. The trains were developed for global distribution and are currently operating in Spain, France, Germany, the UK, Belgium, Russia, China and Turkey, as well as, most recently, the Netherlands.