New Caledonian Sleeper trains are now being tested in the UK
The introduction of new trains summarises a wide range of improvements and investments into Caledonian Sleepers since Serco took over the franchise on behalf of the Scottish Government in April 2015…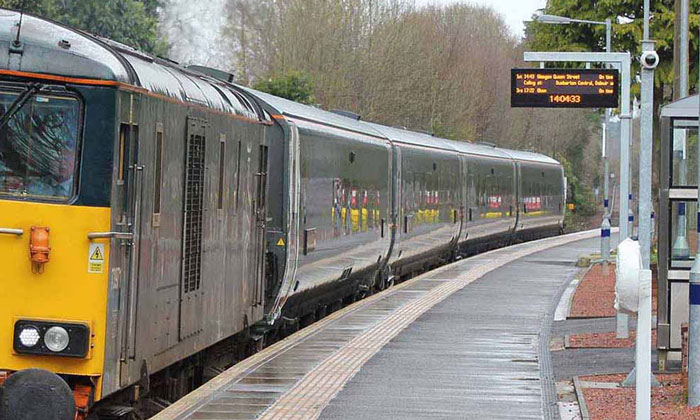 Brand new Caledonian Sleeper carriages are out for testing on the UK rail network for the first time, ahead of their introduction later in 2018.
The introduction of the new £100 million fleet will transform the overnight Caledonian Sleeper rail service as Serco introduces 75 new carriages in a phased transition, beginning autumn 2018.
A total of four Mark 5 carriages are currently being tested, running on the West Highland Line from Glasgow to Arrochar & Tarbet. This will continue for a few weeks before moving onto the West Coast Main Line.
Magnus Conn, Serco's New Trains Director for Caledonian Sleeper, said: "Taking some of the new carriages out on the network for testing marks an exciting phase in our development programme. The purpose is to monitor the interaction between vehicle and track, and to check ride comfort in a variety of suspension states and speeds.
"As testing progresses onto the West Coast Main Line later this month, we will be conducting a variety of tests including running up to 110mph."
These are the first sleeper trains to be introduced to the UK in over 35 years, with part funding by capital grant from Scottish Ministers of £60 million.
The fleet is designed to accommodate the modern-day traveller and cater to both business and leisure travel guests. A full range of accommodation options will be offered, from comfort seats to double bed suites.
Also included will be a hotel-style key card entry system, easily accessible rooms, charging panels and Wi-Fi throughout the train.
The trains will initially be introduced on the Lowlander route between Glasgow – Edinburgh and London from October 2018. There will then be a phased transition on the Highlander route, which serves Fort William, Aberdeen and Inverness.