Montana's rail infrastructure receives $2.1 million investment
As part of Union Pacific's plans to spend $3.3 billion across its network this year, Montana's rail tracks will undergo maintenance and upgrading works…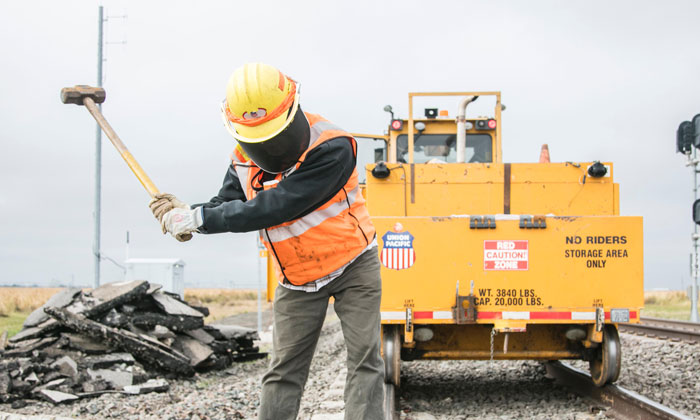 Union Pacific Railroad is boosting Montana's rail infrastructure with $2.1 million in funds during 2018.
The planned private investment will enhance safety, operating efficiency and support customer service.
Montana's congested highways will also benefit, as the amount of freight that can be taken by one Union Pacific train, would, if travelling by road, fill 300 trucks. This will also help reduce air pollution in the area as a single train can transport one tonne of freight, 452 miles, on one gallon of diesel.
The investment covers a range of initiatives, including $2.1 million to maintain railroad track. Key projects comprise of $1.4 million being invested into the rail line between Butte-Silver Bow, replacing 10,000 railroad ties along the Montana Subdivision. Between Moose Creek and Walkerville, curve rail will be replaced costing $748,600 and a further $200,000 will upgrade the crossing warnings on the rail line in Butte-Silver Bow.
The capital expenditure in Montana is part of the company's ongoing investment strategy. Between 2013-2017, Union Pacific invested more than $8.2 million in strengthening Montana's transportation infrastructure.
"Our targeted investments support customers and enhance our efficiency to deliver the goods American businesses and families use daily," said Wes Lujan, Union Pacific Assistant Vice President – Public Affairs, Western Region.
Following investments totalling approximately $34 billion from 2008-2017, Union Pacific are this year spending $3.3 billion on infrastructure work across its network. Recently, the rail infrastructure in Idaho was upgraded with an investment of $22.3 million.