Union Pacific invests $22.3 million in Idaho's transportation infrastructure
Union Pacific plans to spend $3.3 billion across its network this year, following investments totalling approximately $34 billion from 2008-2017…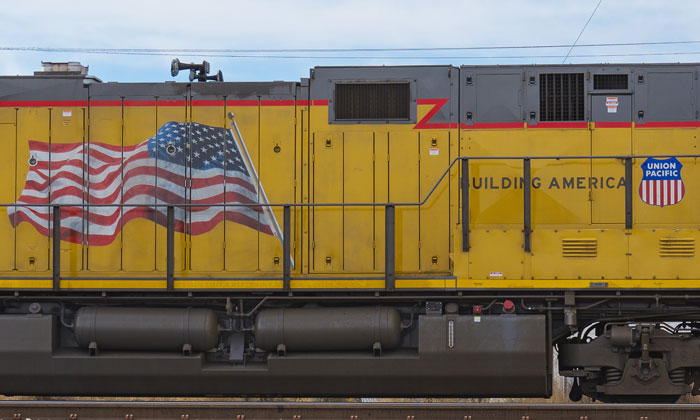 Idaho's transportation infrastructure is to receive an investment of $22.3 million in 2018 to enhance safety, operating efficiency and support customer service.
Union Pacific Railroad's trains reduce traffic on Idaho's congested highways whilst generating a carbon footprint that is 75 per cent less than trucks. Their track is built and maintained without taxpayer funds.
The company's planned investment covers $16.1 million to maintain railroad track and $1.1 million to maintain bridges in the state. Key projects planned also include a $5.7 million investment in the rail line between Athol and Spokane, Washington, to replace 42,000 railroad ties along the Spokane Subdivision.
The rail line between Naples and Bonners Ferry will receive an investment of $2.9 million to replace old welds; making the track smoother whilst the line between Kemmerer and Pocatello will have three miles of curve rail replaced from an investment of $2.7 million.
"Our targeted investments support customers and enhance our efficiency to deliver the goods American businesses and families use daily," said Wes Lujan, Union Pacific Assistant Vice President – Public Affairs, Western Region.
This year's planned $22.3 million capital expenditure in Idaho is part of the company's ongoing investment strategy. In the last five years, 2013-2017, Union Pacific invested more than $205 million strengthening Idaho's transportation infrastructure.
Union Pacific are investing in transport infrastructure across many U.S. states. Recently, Oklahoma received $45 million.