HS1 Ltd's new Chairman Designate has been decided
Replacing Rob Holden, Keith Ludeman will become the Chairman of HS1 Ltd in September 2018 and responsible for the progression of High Speed 1…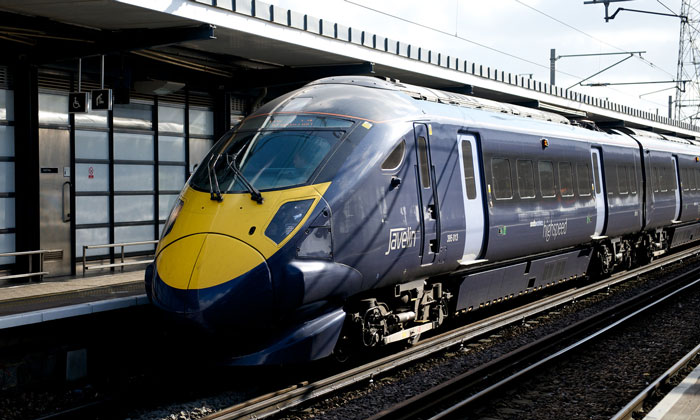 Keith Ludeman, the former Group CEO of Go-Ahead Group plc, has been appointed to the HS1 Ltd Board as Chairman Designate after joining the board on 30 April 2018 as a Non-Executive Director.
In September 2018, he will succeed Rob Holden CBE as HS1 Ltd Chairman.
Keith is an experienced Chairman and senior board member, having served as Non-Executive Director of companies such as Network Rail. He is currently Non-Executive Chairman of Bristol Water PLC, Chairman of the Board of Trustees of the London Transport Museum and a Non-Executive Director of Eversholt Rail Group.
He was previously Non-Executive Chairman of Aspin Group, and TXM Plant, and will remain a Non-Executive Director of Interserve PLC until June 2018.
Ben Loomes, Managing Partner and Head of Infrastructure, InfraRed and Sion Jones, Deputy Chief Investment Officer, Equitix, said: "We are delighted to welcome Keith to the HS1 Board. Keith brings excellent experience in the rail sector as well as broad experience as a Non-Executive Director and will be a strong addition to the HS1 Board. We are very grateful to Rob who has been instrumental in the development of HS1 and its success today."
As Group CEO of Go-Ahead Group plc, Keith played a key role in introducing Southeastern high-speed train services to HS1.
Keith Ludeman, Chairman Designate, HS1 Ltd said: "I am honoured to take up this role and to succeed Rob as Chairman. High Speed 1 has never been more popular, with strong demand for Southeastern high speed services and new international routes just launched with Eurostar. I am looking forward to working with Dyan Crowther and the Board to guide the company through the next phase of development of this vital UK asset."
Rob Holden, Chairman, HS1 Ltd said: "Stepping down from my role at HS1 will bring to an end my 22 year association with the UK's first high-speed railway. From 1996, when the railway was known as the Channel Tunnel Rail Link, and was a paper design, I have been privileged to lead great teams of people through construction, commissioning, the Royal opening in 2007 and operation. With HS1 celebrating a decade of successful operations and with the 150th anniversary of St Pancras Station, HS1 Ltd is in a position of great strength.
"Keith Ludeman is a good choice to lead the Board as High Speed 1 builds on its success."