Network Rail announces Andrew Haines OBE as new Chief Executive
Andrew Haines has had a wide ranging career in the rail industry and transport sector, and he will join Network Rail following completion of his current role as Chief Executive of the Civil Aviation Authority (CAA)…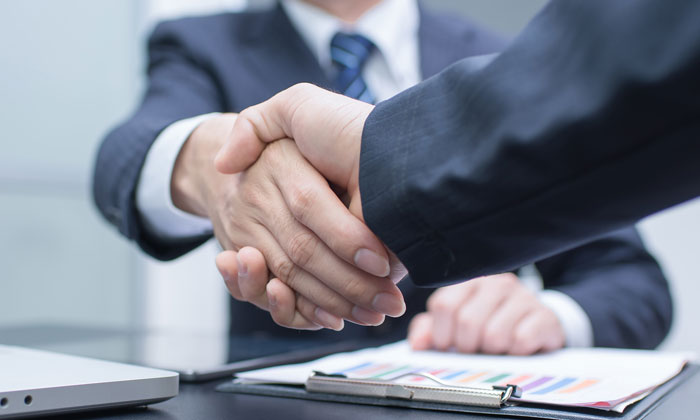 Announcing the appointment, Network Rail Chair, Sir Peter Hendy CBE, said: "I am absolutely delighted to announce Andrew's appointment. He was the most outstanding candidate in a highly competitive appointment process. Andrew's broad experience of rail and transport and his reputation for relentless delivery and improvement makes him the ideal candidate to carry on with the transformation of Network Rail that has been led by Mark Carne. Britain's railways are crucial for Britain's prosperity: Connecting people with jobs, goods with markets and stimulating new housing and economic growth."
Peter continued: "Andrew will drive delivery of the railway improvements set out in the strategic business plan for 2019/2024, ensuring Network Rail's continuing focus on safety, performance and cost effectiveness, and thus delivering a better experience for the millions of passengers who travel every day on our railways."
Paying tribute to Mark Carne, Peter added: "Mark has been exceptional in his personal leadership of the delivery of the biggest ever upgrade programme in the railway's history and ensuring that Network Rail has focused on delivering for passengers, freight and the public. His focus on devolution and empowering people has transformed safety and the performance culture of the organisation. Mark leaves a significant legacy for Andrew to build on." 
Andrew, who will join the company later in 2018, commented: "I am delighted to be joining Network Rail to build on the excellent work of Mark Carne. Since my first job as a left luggage clerk at London Victoria I've been passionate about improving the services that the railways provide to customers and the wider economy. It will be an immense privilege to work alongside the dedicated, professional colleagues at Network Rail and many partner organisations to deliver closer working between track and train, embed devolution and turning the digital railway strategy into reality whilst efficiently delivering on challenging safety, operational, engineering and investment commitments."
Andrew's appointment was made by Chairman Sir Peter Hendy CBE, on behalf of the Network Rail Board.
Secretary of State, Chris Grayling, said: "I welcome Andrew's appointment as Network Rail Chief Executive. He has done an outstanding job at the CAA and has an impressive track record in the rail industry. Under Andrew's leadership I look forward to Network Rail continuing its transformation into devolved route businesses, working in partnership with train operators to improve performance for passengers."
Chris continued: "I would also like to pay tribute to Mark Carne. Mark has made an enormous contribution to the rail industry and will leave behind an impressive legacy including the successful delivery of vital national projects like the new London Bridge station, the creation of a compelling vision for a digital railway, a strong business plan for CP6 and outstanding leadership on safety and diversity."
Also on the appointment panel was Chris Burchell, Chairman of the Rail Delivery Group (RDG), which represents train operator owning groups, passenger and freight train operators and infrastructure companies.  
Chris commented: "RDG welcomes the appointment of Andrew Haines to Network Rail at a time when strong and progressive leadership of the company is vital. Operators and the supply chain look forward to working collaboratively over the next few years with Andrew to tackle our shared, customer focused agenda of improving reliability, efficiency and capacity of our railway through a transformed Network Rail."