CN renews hopper car fleet with 1,000 new generation cars
The purchasing of new locomotives, hopper cars, infrastructure investments and track capacity illustrates how CN's $3.4 billion capital programme will greatly improve the nation's railway network…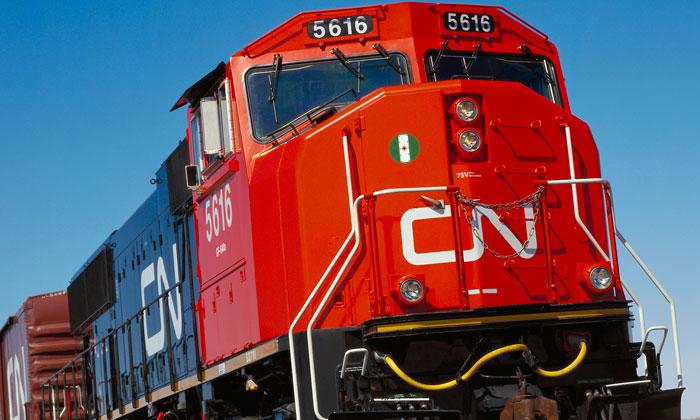 Canadian National (CN) Railway has announced a plan to acquire 1,000 new generation high-cube grain hopper cars over the next two years; rejuvenating the aging equipment needed to serve increasing annual crop yields.
"This substantial investment in higher capacity payload hopper cars, with up to 10 per cent more capacity than the older generation, demonstrates our commitment to safely, efficiently and reliably moving the steadily increasing Prairie grain crop for our customers," said JJ Ruest, Interim President and Chief Executive Officer of CN. "We understand clearly how important an effective grain supply chain is to our nation's reputation as a stable trade partner."
CN is buying new, 55-foot eight-inch jumbo hopper cars with 5,431 cubic feet of capacity. CN's 12,000-car Western Canadian grain fleet is comprised of CN-owned hoppers, leased cars and private customer equipment. The new hopper cars will allow the older, lower-capacity cars to be gradually phased out of the fleet, which has an average age of more than 30 years.
"I am very pleased to hear that CN is using the positive conditions brought in by Bill C-49, the 'Transportation Modernization Act', to invest in new hopper cars. This decision will help grow the agricultural sector by ensuring farmers are able to reliably get their products to market," said Canada's Minister of Agriculture and Agri-Food, Lawrence MacAulay.
The cars will be built by National Steel Car Ltd. at the company's Hamilton plant.
"As a result of this order commitment from CN, National Steel Car's Hamilton assembly operations will add over 300 new full-time employment opportunities," said Gregory J. Aziz, Chairman and Chief Executive Officer of National Steel Car. "Coupled with CN's order for 350 centre beam lumber cars, this additional 1,000 grain car purchase will result in the hiring of more than 550 additional people at our Hamilton facility, which currently employees over 1,500."
As part of CN's $3.4 billion capital programme in 2018, the company is investing in new trade-enabling infrastructure, including building $400 million worth of new track and yard capacity to more efficiently handle increased traffic across CN's West Coast to Chicago corridor.
CN recently purchased 200 new GE locomotives to expand capacity for all customers, the first 60 of which will start to come online in June 2018. CN is also acquiring 350 new lumber cars and leasing 350 new boxcars to boost the fleet serving forest products and metals business.