Alpha Trains locomotive portfolio is complete with latest six-axle vehicle
The latest generation of six-axle locomotives offers higher reliability and flexibility levels; improving and expanding freight operations in France…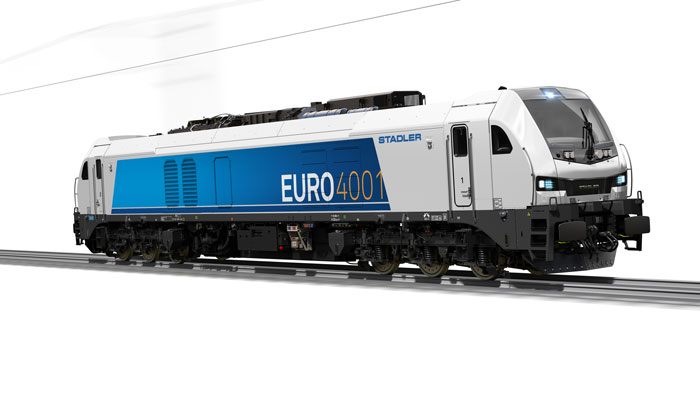 Alpha Trains has signed a purchase agreement for nine EURO4001 diesel-electric locomotives with Stadler Rail Valencia.
These latest generation locomotives will be on a long-term lease with Voies Ferrées Locales et Industrielles (VFLI) – a subsidiary of SNCF – who will use them to expand their freight services in France.
The EURO4001 locomotive is an evolution of the EURO4000, of which Alpha Trains owns 30 of. They have proven to be reliable and are currently leased to multiple operators in Spain and Portugal.
The delivery of the new EURO4001 locomotives, which will all be equipped for operation in France and Belgium, including ETCS, is scheduled for 2020.
Based on a long-term business relationship with VFLI, Alpha Trains is expanding its business in France with the leasing of further locomotives. Fernando Pérez, Managing Director of Alpha Trains Locomotives, said: "Our business relationship with VFLI goes back to 2005 and we are pleased to expand our cooperation with the lease of these nine EURO4001 locomotives, which will strengthen the fleet of VFLI in the coming years. We are equally happy to incorporate additional locomotives from Stadler Rail Valencia and to extend to France and Belgium our successful collaboration, which started with the lease of the EURO4000 locomotives in Spain and Portugal."
The vehicles offer flexibility, high hauling capacity, low energy consumption and reduced operational costs. They have a high-power diesel engine rated at 2,800Kw, which fulfils the most stringent exhaust emissions and benefits from state of the art AC/AC technology to transfer traction to each of the six axles independently.