Network Rail awards Siemens a £20 million re-signalling contract
The contract represents further investment into the Highland mainline in Scotland as the government continues to improve the rail network…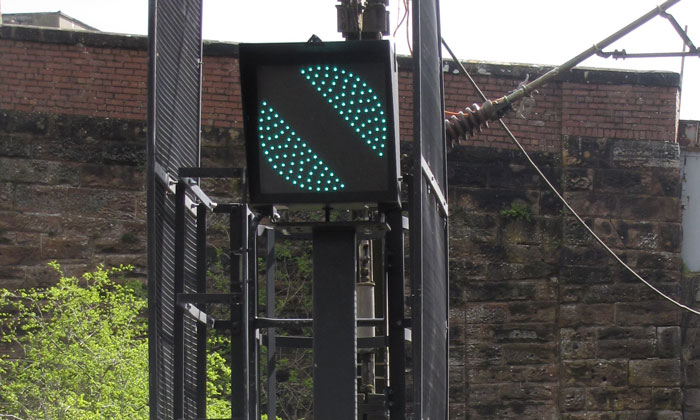 Network Rail has awarded Siemens a £20 million contract for re-signalling sections of the Highland mainline, which is expected to help reduce journey times for customers on the key inter-city route.
The contract to re-signal sections of the 190km route between Inverness and Perth is part of a £57 million Scottish Government-funded investment in the line, linking the Highland capital and the Central Belt.
Work will include significant re-signalling of both Aviemore and Pitlochry stations which will see the historic semaphore signals replaced with colour lights. The work will be delivered in tandem with platform extensions at Pitlochry and the extension of the double track section to the north at Aviemore station. Three private level crossings near Pitlochry will be upgraded and further work will occur at Inverness, Kincraig and Slochd.
These works will help deliver an hourly service, with average journey times reduced by approximately 10 minutes and enable potential improvements to the times of the first and last trains between Inverness and the Central Belt. A better distribution of calls at intermediate stations between Perth and Inverness on ScotRail's newly refurbished InterCity trains (HSTs), will be introduced later in 2018.
Minister for Transport, Humza Yousaf, said: "The awarding of a further contract for work on the Highland mainline is another important milestone in this Scottish Government funded project, which is on track to complete in spring 2019. The signalling works between Inverness and Perth enable far more efficient crossing of trains, which combined with infrastructure enhancements, will contribute to delivering faster and more frequent journeys between Inverness and the Central Belt."
This phase of work on the Highland mainline is scheduled to be completed March 2019 with the introduction of the new timetable in May 2019.
Matthew Spence, Route Delivery Director for Network Rail, said: "Upgrading the signalling on the Highland mainline is vital to deliver more, and faster, trains on the line, improving stopping patterns and providing better connectivity for customers. We will work to deliver in the most efficient and cost-effective way possible, while minimising disruption for both lineside communities and passengers."