VIA Rail considers four companies for the manufacture of their new fleet
With a brand-new fleet of modern trains servicing the Quebec City-Windsor corridor, VIA Rail will offer customers a renewed and improved travel experience…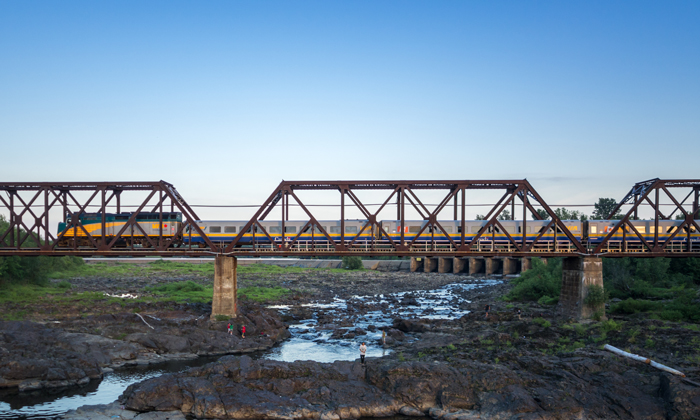 VIA Rail Canada has announced the shortlisted applicants that will participate in the Request for Proposals (RFP) to manufacture the new rolling stock that will replace the current fleet that operates in the Quebec City-Windsor Corridor.
This announcement is the result of a request for qualification (RFQ) process, launched on 16 April 2018, seeking the interest of world-class manufacturers.
The qualified companies are Bombardier Transportation Canada Inc., Siemens Canada Limited, Stadler US Inc. and Talgo Inc.
These organisations will have until 5 October 2018 to submit a proposal, with the new trainsets planned to come into service during 2022.
VIA Rail conducted a rigorous, fair, open, transparent and free of conflicts of interest confidential analysis of all qualification applications. P1 Consulting ensured that the RFQ process was executed with diligence and fairness.
Three evaluation committees, comprised of internal and external evaluators, conducted the application analysis process. The technical committee was responsible for assessing the technical quality (applicant experience, proposed solution and deliverability) of each application. The financial review committee was responsible for assessing the financial capability of companies that submitted an application and finally the conflict of interest committee managed any conflict of interest situation.
VIA Rail has also announced the appointment of Patrick A. Molinari as the Ethics Commissioner for the Corporation's procurement process for the corridor fleet renewal. The Ethics Commissioner's role is to review and investigate allegations of misconduct, suspected wrongdoings or unethical behaviour, including fraudulent activities or financial irregularities, misuse of public funds or allegations of violation of the Corporation's Code of ethics.
Yves Desjardins-Siciliano, President and Chief Executive Officer, VIA Rail Canada, said: "By inviting four world-class train manufacturers to participle in the RFP to replace our corridor fleet, we have reached an important milestone of our transformation plan to lead Canadians towards a more sustainable future. With a brand-new fleet of modern trains to service the Quebec City-Windsor corridor, we will be able to offer our customers a renewed and improved travel experience that will help us convince them to make the smart choice to travel by train. We are also proud to be able to count on the expertise of Patrick A. Molinari to ensure that VIA Rail maintains the level of trust and accountability that Canadians expect from VIA Rail in such an important public procurement."