To strengthen Manitoba's rail infrastructure, CN will invest $130 million
Canadian National Railway continues to invest in the country's railway infrastructure with a focus on creating a reliable and efficient network…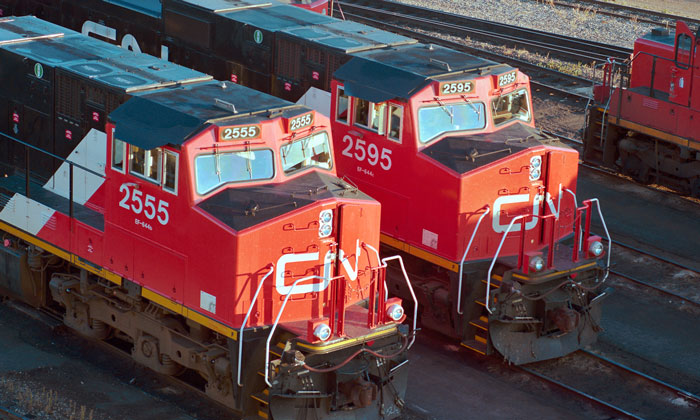 Canadian National Railway (CN) plans to invest approximately $130 million in Manitoba during 2018, with the aim of strengthening the rail network across the province, including an expansion of its primary rail yard in Winnipeg.
"We are investing for the long haul," said Doug Ryhorchuk, Vice-President of CN's Western Region. "Our project at Symington Yard in Winnipeg, combined with track investments across the Prairies, new equipment and more people will help us deliver superior service to our grain and other customers throughout Manitoba and North America. Additionally, our substantial investments to renew our existing railway infrastructure underscores our commitment to operating safely."
The Manitoba investments are part of CN's record $3.4 billion capital programme for 2018. In Winnipeg, CN will add a dozen new and extended tracks within its Symington Yard; improving the efficient handling of rail cars from across Canada and the United States.
Other capital programme investments include the replacement of approximately 30 miles of rail, the installation of more than 80,000 new railroad ties, rebuilding of approximately 20 road crossing surfaces and maintenance work on bridges, culverts, signal systems and other track infrastructure.
"Railways are an important part of the Manitoba economy and play an instrumental role in the future economic growth and prosperity of our province," said Manitoba Infrastructure Minister, Ron Schuler. "Our government welcomes these investments from CN as they show a strong commitment to our province and the growing rail demand across Manitoba and Canada."
Across its network, CN continues to invest in trade-enabling infrastructure and equipment. Earlier in 2018, CN announced plans to acquire 350 new box cars to serve forest products and metals customers and purchase 350 new lumber cars to meet growing demand to move wood products. In May 2018, CN announced a plan to acquire 1,000 Canadian built, new generation, high-cube grain hopper cars over the next two years to rejuvenate the aging equipment needed to serve increasing annual crop yields. During June 2018, CN will receive the first of 60 new GE locomotives due in service in 2018. The balance of a multi-year, 200-unit order will be brought online in 2019 and 2020.