The extent of overcrowding on London trains has been revealed
Lobby group states commuters are being packed into trains "like sardines", with London labelled as one of the worst offenders in England and Wales.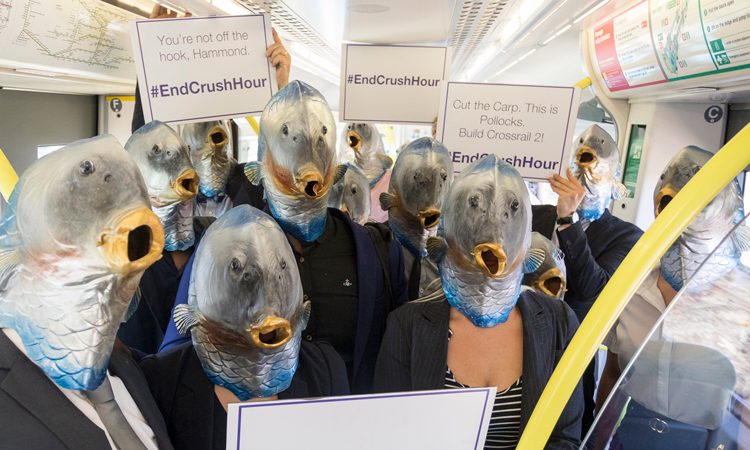 London First released pictures showing rail commuters packed in like sardines, to highlight the need for Crossrail 2
An official report has illustrated the extent to which overcrowding on London's trains has reached, with figures showing that rail services in and out of London made up nine of the top 10 most overcrowded services in England and Wales during 2017. 
Business lobby group, London First, released pictures to portray the overcrowding problem and said the annual rail passenger numbers from the Department for Transport (DfT) show commuters packed into trains "like sardines".
London First is calling on the Chancellor to commit to Crossrail 2, a proposed rail route in South East England, running from nine stations in Surrey to three in Hertfordshire, providing a new North-South rail link across London. Crossrail 2 would ease overcrowding, promising to make room for 270,000 more people to travel into London during peak periods.
This would increase the space on London's trains by 10 per cent and relieve overcrowding on the Tube and regional rail services.
Jasmine Whitbread, Chief Executive of London First, said: "Commuters face delays, station closures, steaming carriages and – if they're lucky enough to get onto a train – being crammed in like sardines. If the government wants to end 'Crush Hour', it needs to plan for the long term and commit to Crossrail 2."
London First's pictures coincide with the DfT's publication of annual rail passenger numbers, which details overcrowding statistics from differing seasons and services in 2017.