Government of Canada provides grants to reduce rail transport emissions
Clean growth is essential for Canada's transport system to ensure they meet their emission reduction targets and build resilience to a changing climate.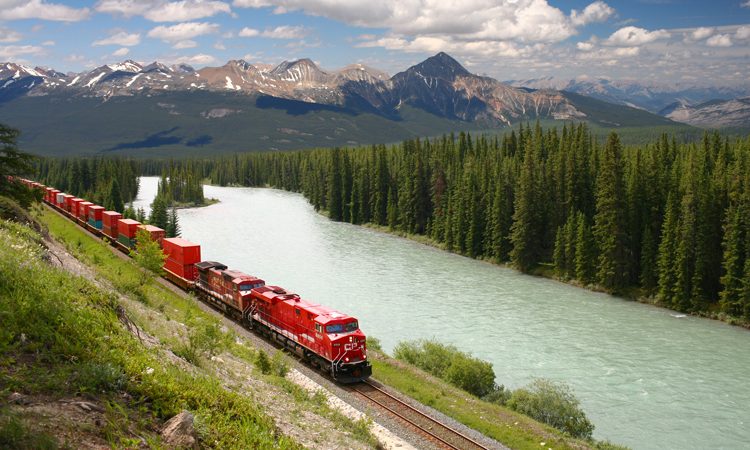 The Government of Canada is committed to protecting air quality and ensuring Canadians have healthy communities in which to live, work and raise their families. To achieve this, Transport Canada have established the Clean Rail Academic Grant Program. 
The programme provides funding to support academic research that is developing technologies and practices to reduce air emissions that are currently being released by the rail industry.
The Honourable Chrystia Freeland, Minister of Foreign Affairs, on behalf of the Honourable Marc Garneau, Minister of Transport, announced an investment of $25,000 into a project at the University of Toronto: 'Hydrail for Clean Rail Transport'. The project aims to support the production of clean, zero emission, hydrogen fuel for use in rail transport.
Marc Garneau, Minister of Transport, said: "I am pleased that we are taking concrete action to a cleaner, more innovative economy that reduces emissions and protects the environment. Our clean transportation efforts will achieve emission reductions, improve human health and provide environmental benefits, while supporting clean growth and generating jobs for Canadians. We will all benefit by reducing rail emissions and by supporting research of new and emerging technologies."
Minister of Foreign Affairs, Chrystia Freeland, said: "Clean technologies are a key component of Canada's approach to promoting sustainable economic growth. Projects like these help communities play a leading role in transforming Canada into a low-carbon economy, reducing rail emissions and generating jobs for Canadians that will allow our children and grandchildren to prosper and provide for their families."