InnoTrans 2018 – experience the future of mobility live
A total of 60 countries will be represented at the trade fair, including Bahrain, Belarus, Egypt, Malaysia, Singapore and the United Arab Emirates.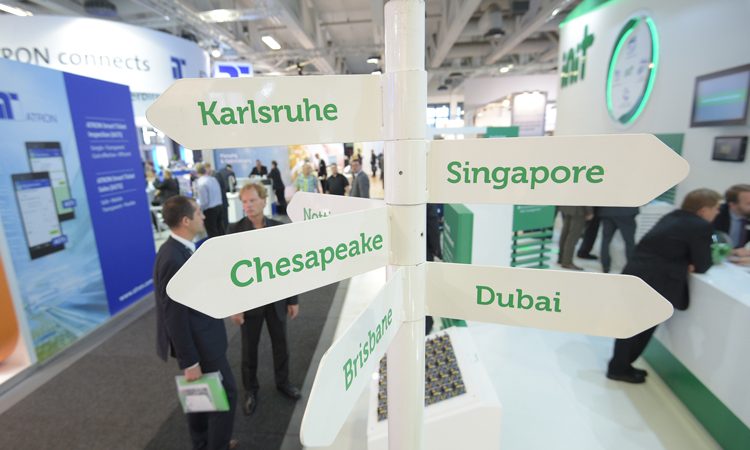 Credit: InnoTrans
At InnoTrans 2018, more than 3,000 exhibitors will be showcasing their products on an area of 200,000m2, covering 41 halls and 3,500m of rail track at the world's largest transport trade fair in Berlin.
In about six weeks from now there will be 140 vehicles on show at the Outdoor Display, including road/rail vehicles, innovative container wagons, carriages, regional trains, double-decker carriages, trams, underground trains, maintenance vehicles, tunnel-cleaning vehicles, rescue vehicles, (hybrid) locomotives and trainsets.
The Ministry of Transport and Digital Infrastructure will be exhibiting for the first time and will be represented with four vehicles. Tatravagónka Poprad will have six vehicles on display at InnoTrans 2018. Stadler will be impressing visitors with seven exhibits for S-Bahn Berlin alone, as well as with its FLIRT model for the Swiss network 'Schweizerische Südostbahn'. Plasser & Theurer will be represented with a universal tamping unit, while among the seven vehicles being shown by Siemens Mobility will be the Inspiro Sofia underground train. Daimler will be showcasing its Unimog U 423 and Vossloh Locomotives will be displaying its DE 18 locomotive, to name just a few.
The South Entrance will feature a further highlight, namely the innovative train (Ideenzug) of Deutsche Bahn, which will be demonstrating the future of passenger comfort on rail journeys. On board, passengers will be able to exercise on their way home from work, hold lounge meetings or relax in a 'power-napping' compartment.
Exhibitors at InnoTrans will be putting on a spectacular display of new and innovative products and those debuting on the world stage. More than 400 new products will be on show, including over 130 world premieres.
Related organisations
Related regions